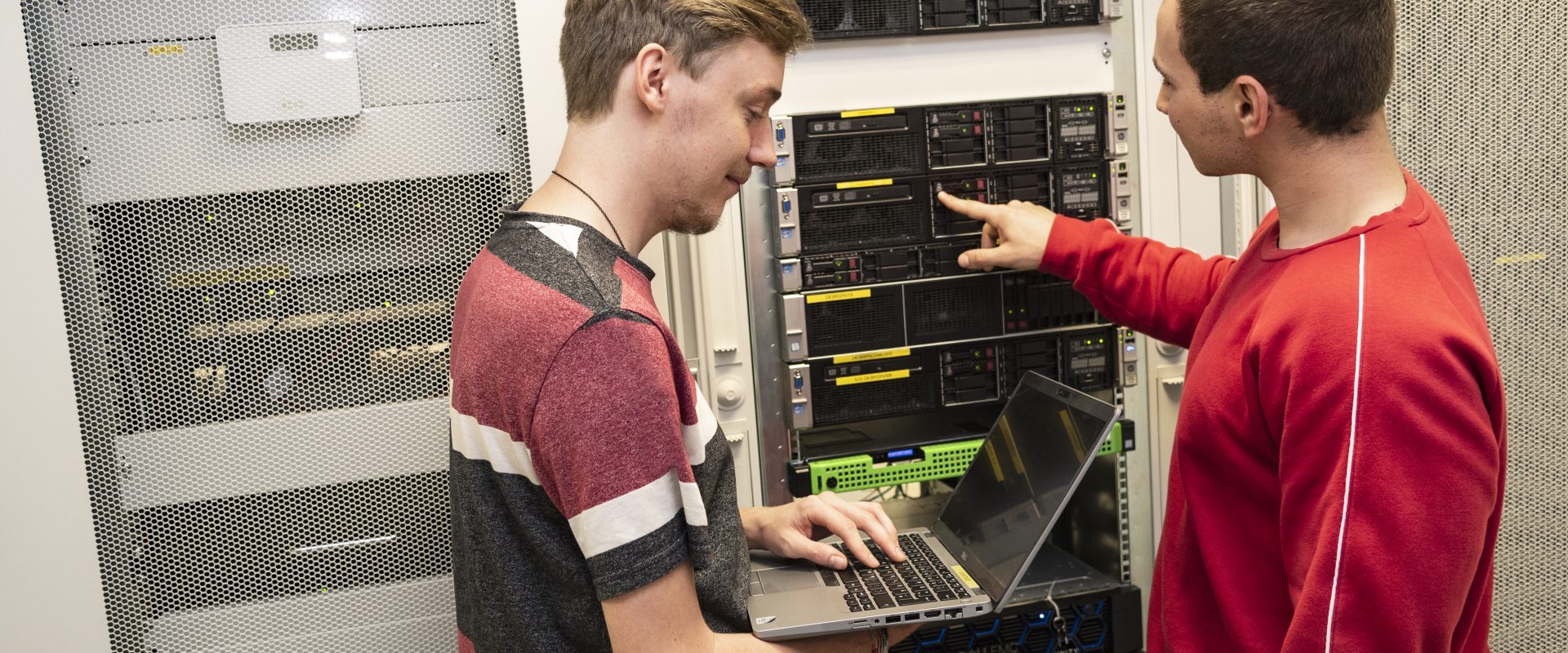 EFAFLEX – the perfect start to your career.
Your apprenticeship at EFAFLEX.
Set the course for your future and start a successful career with an apprenticeship at EFAFLEX.
During your apprenticeship, you experience working life in a variety of different departments, and therefore get the best insight into our company. Regardless of which trade you decide to learn: you get a top-quality apprenticeship with professional support.
Curious people who like to learn and want to take a positive step for their future will find many exciting opportunities to start their career at EFAFLEX.
Internships for school pupils:
internships are available at EFAFLEX all-year-around. They mostly last for a week, in which you cover a variety of departments. You therefore get an insight into working life in the respective department. You support the specialists and the employees with their various tasks, and get to know our company and our products at the same time.
The following areas are available for internships and apprenticeships at our company: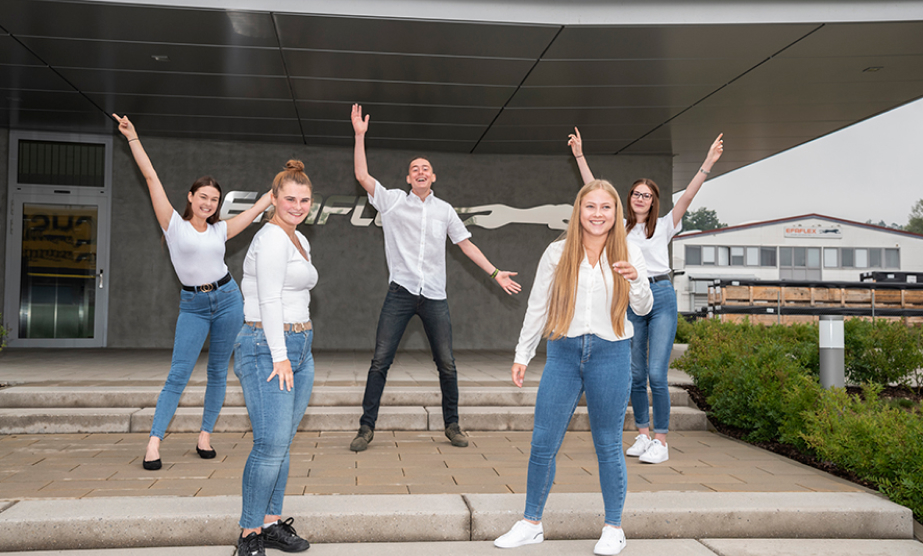 Area of commerce.
In this area, your remit and tasks are very varied: administration, human resources and accounts, logistics, retail, correspondence with customers and suppliers, etc.
Area of trade.
Are you good at working with your hands, and do you have basic skills in maths? At our company, you get a great basis for your career as a skilled worker. You also learn how to operate different machinery and equipment, and you work in the production team for our high-speed doors.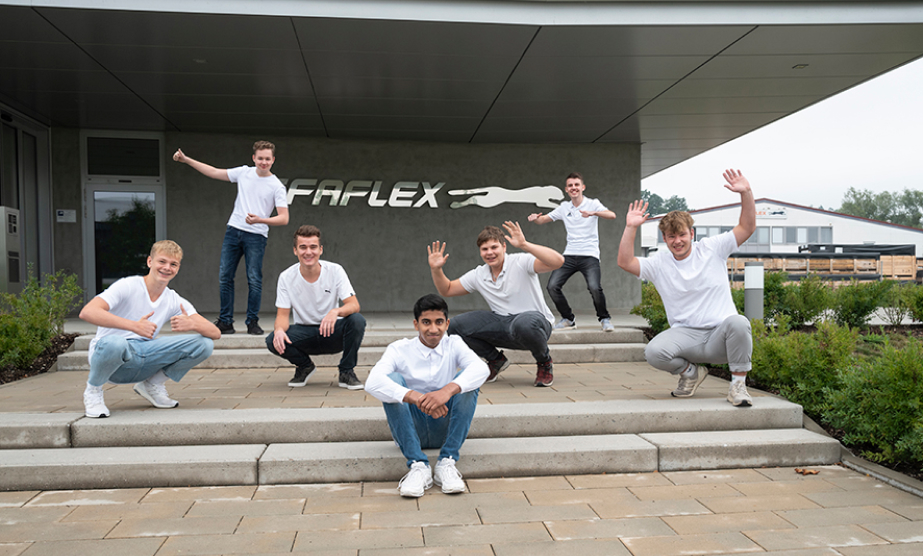 Testimonials
Testimonial from Jonas
I started my Apprenticeship as an Industrial Clerk at EFAFLEX Tor- und Sicherheitssysteme GmbH and Co. KG on 1st September 2018. The dual system, combining an in-company apprenticeship and tuition at vocational college, offers me the best possible start to my professional life.
Since the start of my three-year apprenticeship in the company, I have been given new and varied tasks every day, which I have to complete in the team or on my own. Everything is included, from purchasing goods to entering invoices. The wide range of tasks that I complete help me to develop a sense of responsibility, my teamworking skills and the ability to work unsupervised, while I get to learn new things and technical skills at the same time.
I am now in the second year of my apprenticeship, and have worked in a variety of departments, including purchasing, sales and accounting. The well-regulated departmental schedule means I have been able to gather a wide variety of impressions in the company during my apprenticeship and get an excellent picture of the operational processes.
The medium-sized family business has given me an apprenticeship which offers me interesting work each day, a variety of product training courses, and projects with the other apprentices to improve our team spirit.
Testimonial from Kilian
I started my Apprenticeship as a Multilingual Industrial Clerk at EFAFLEX Tor- und Sicherheitssysteme GmbH und Co. KG on 1st September 2018. Covering the different departments in the company results in a varied and very informative apprenticeship.
From processing freight-forwarding orders, to advising customers, through to marketing products, the company offers the perfect start to working life. At the same time, being able to attend classes at vocational college also broadens my horizons, so that I can achieve even better results in the company. As I am training to become a Multilingual Industrial Clerk, it has also been possible for me to take Spanish classes at vocational college. As another foreign language in addition to English and French in the field of international customer service and distribution, this has helped me to hold better conversations with the customers, and it's also come in handy when compiling quotations.
Attending the German Federal Competition for Foreign Languages has also helped me to broaden my interest in languages. In this competition, you are required to create a short film on a business process in a foreign language.
At present, I'm in the second year of my apprenticeship, and looking ahead to my upcoming final examinations, I can say with certainty that EFAFLEX Tor- und Sicherheitssysteme GmbH und Co. KG gives you the best support for the successful completion of your apprenticeship.
Testimonial from Andrea
When I was still at school, I couldn't decide whether I wanted to continue studying at a technical college, or if I'd be better off doing an apprenticeship. I ultimately decided on doing an Apprenticeship as a Multilingual Industrial Clerk, and I am able to say with hindsight that it was the right decision. I think an apprenticeship is the perfect start to a career: it is very varied due to the 2 days you spend at vocational college per week, and I therefore found the transition from school to everyday working life much less difficult.
I am now in the 3rd year of my apprenticeship, and have already worked in 10 different departments. I started at purchasing, then spent time in manufacturing, quality assurance and sales. There are a variety of interesting tasks in each department that you are able to do without supervision once you've been trained. This made me feel like I was part of the group and a genuine employee.
I was also able to complete a four-week internship in Malta as part of my apprenticeship. I was fully integrated in daily working life and also able to improve my knowledge of English there. At the weekends and after work I was able to explore the Island, and took some great memories home with me.
Testimonial from Daniela
I started my Apprenticeship as a Multilingual Industrial Clerk at EFAFLEX Tor- und Sicherheitssysteme GmbH und Co. KG on 1st September 2009. I decided I wanted to do an apprenticeship in this field after doing an internship at EFAFLEX when I was still at school. During my apprenticeship, I covered a wide variety of departments in the company, and therefore became familiar with the tasks, my colleagues and the internal processes.
After two-and-a-half years and with my leaving certificate in my hand, I was appointed to the position of Human Resources Specialist in the HR department. I was then given my own remit, which I have been completing on my own account and with full responsibility ever since. This includes the processing of the travel expenses, the time logging system, the compilation of statistics and the preparation of the monthly payroll accounting.
As being up to date on everything is one of the most important things in our field, both my colleagues and I have regular opportunity to attend conference days.
EFAFLEX also believes in supporting its employees and offers them opportunities for further training. In 2015, I successfully completed my further training as a "Certified Human Resources Specialist" through the Chamber of Industry and Commerce.
And I haven't quite finished with apprenticeships either, as I now supervise the apprentices and interns in our department myself, and get the opportunity to pass my knowledge on to them.
Are you interested in a taster internship?
Internship positions:
Industrial Clerk,
Mechatronics Specialist,
IT Specialist for Application Development (key focus on SAP).,
IT Specialist, System Integration
| | |
| --- | --- |
| Start: | anytime, by appointment |
| Duration: | mostly one week, to be agreed individually |
| What you should bring with you: | Interest and curiosity about the job, ability to work in a team |
Are you interested? Then apply to EFAFLEX now: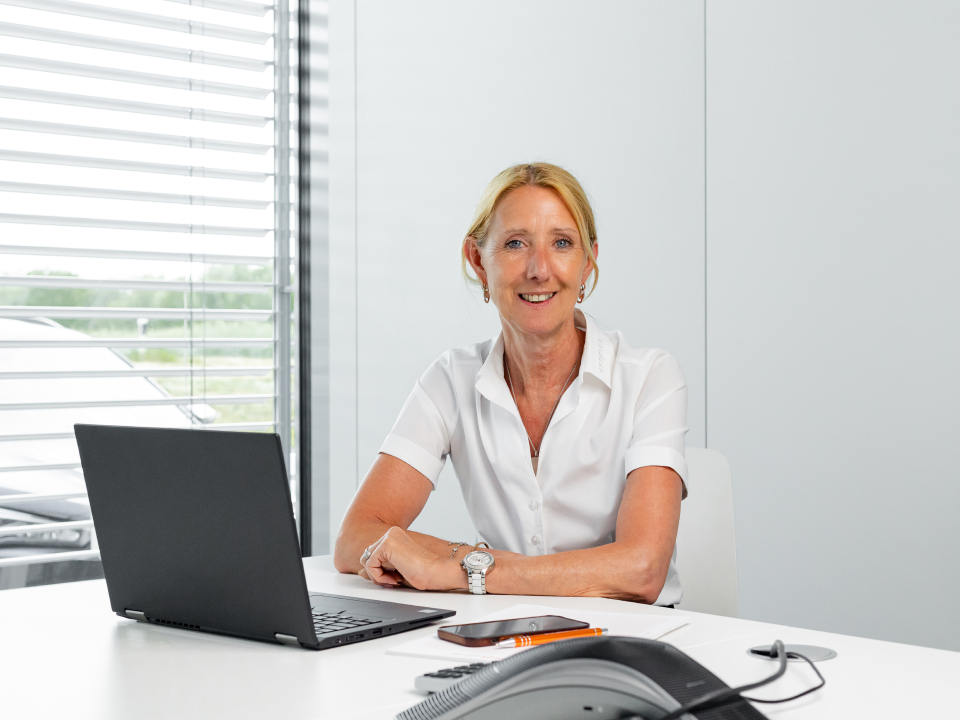 Your contact person
Name: Beate Hammerl
Tel.: 08765 82-318
E-Mail: karriere@efaflex.com