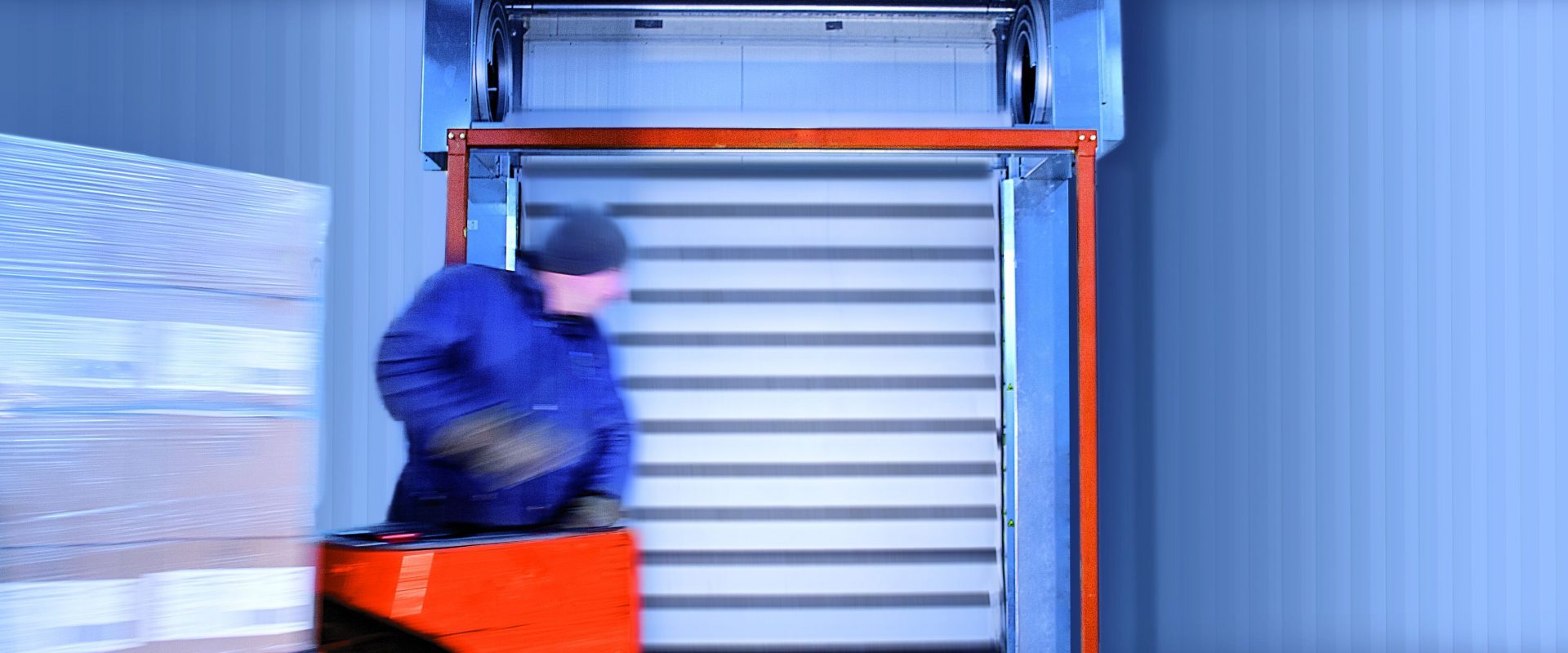 Constant temperatures and low energy consumption.
Door solutions for deep freeze areas.
Doors in cooled spaces must withstand extremely high loads. Top quality and perfect workmanship are paramount for ensuring that all components are absolutely resistant to cold and humidity. Moreover, it is essential to avoid door downtime, otherwise the cold could escape and goods could thaw, which would result in higher energy consumption and costly waste.
EFAFLEX high-speed doors for deep freeze areas operate reliably, open and close in a few seconds and thus minimise air and temperature exchange. Thanks to innovative door designs with thermally separated door cases and laths, our high-speed doors for deep freeze areas close almost hermetically and ensure excellent thermal insulation.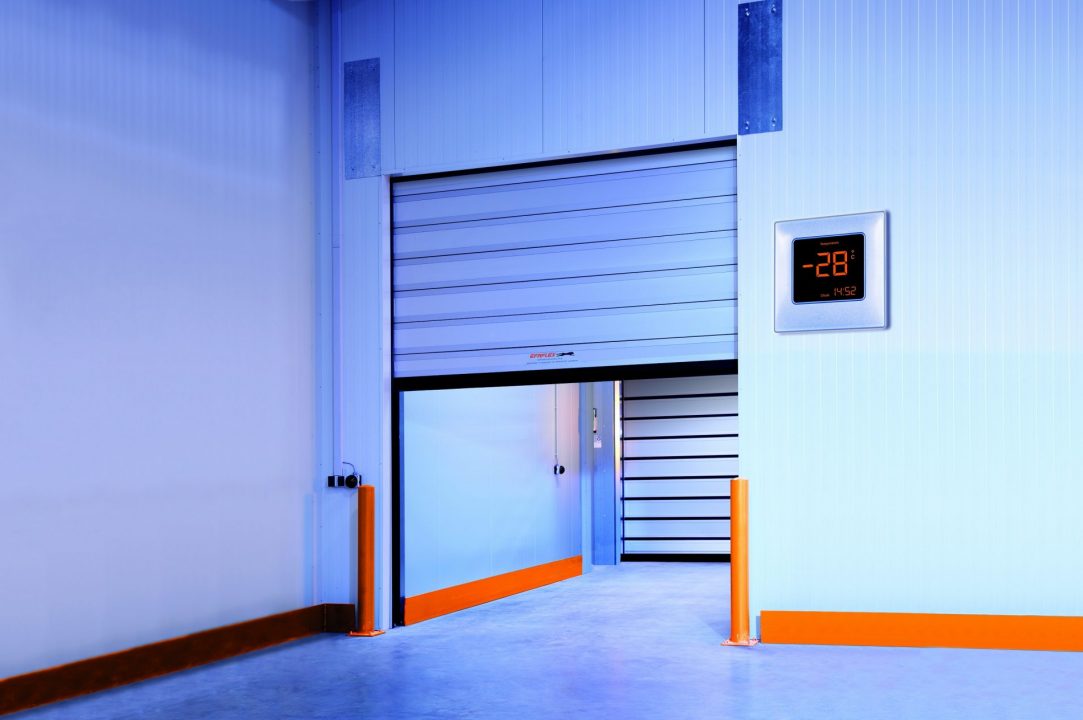 Deep-freeze areas
Special portfolio of doors for deep-freeze areas.
Outstanding thermal insulation with the best U values up to 0.62 W/m2
Operating temperatures between plus 30 °C and minus 30 °C.
Innovative heating system
Standard sizes up to 5,250 millimetres wide and 7,000 millimetres tall.
The structure is designed for up to 250,000 load cycles per year.
Opening or closing speed of up to 2.5 m/s or 0.75 m/s.
High-speed doors for deep-freeze areas.