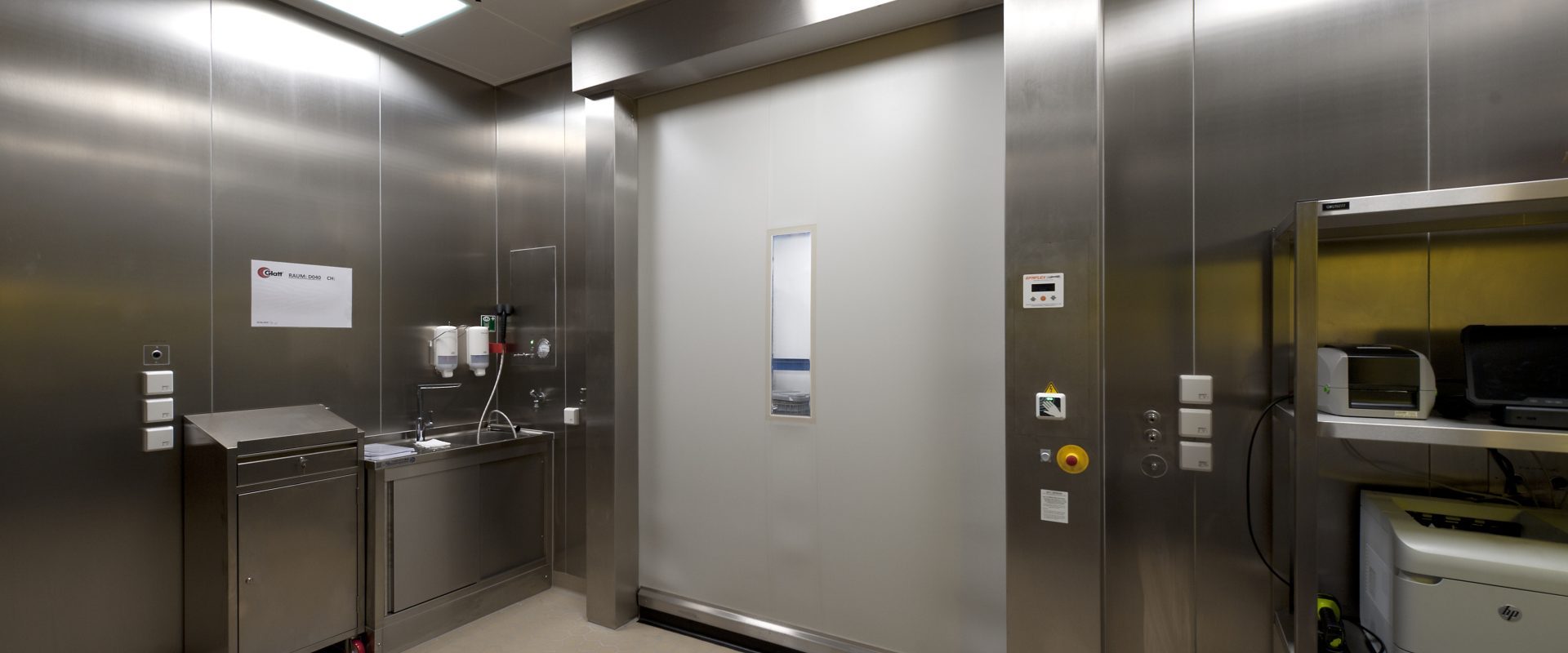 Hygienic. Convenient. High-performing.
CR Series.
The clean room high-speed doors in the CR Series from EFAFLEX are perfectly adapted to the requirements in controlled manufacturing zones. They convince due to their considerable air-tightness, modular design and hygienic and clinical appearance. The high-performance high-speed doors have a smooth surface structure and no protruding edges. This enables the doors to be cleaned effortlessly and comfortably, and for particle deposits to be largely prevented.
References
Our doors convince our customers – worldwide.
EFAFLEX isn't just a globally recognised brand in the area of high-speed doors. Leading national and international companies from all industries rely on our products.