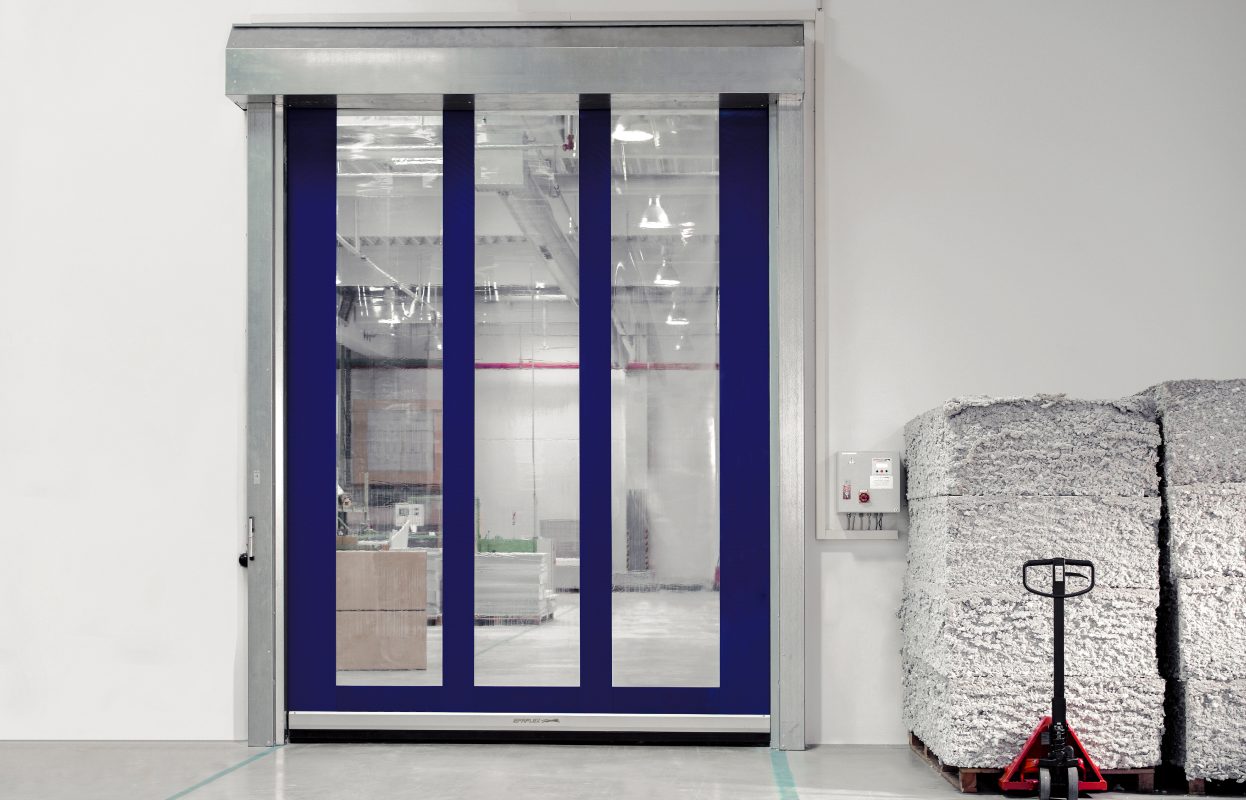 Versatility as a concept.
High-speed roll-up doors.
EFAFLEX has been manufacturing industrial roll-up doors which are indispensable for in-house solutions, such as those in the food industry, for several decades. Our roll-up doors are suitable for use both indoors and in protected outdoor areas, and are available in galvanised steel or stainless steel and with coloured or transparent curtain panels.
To ensure the reliable, long-lasting operation of the roll-up doors, all components are perfectly coordinated with each other. EFAFLEX roll-up doors stand out due to their ease of maintenance and their high levels of reliability and safety: in contrast to conventional roll-up doors, the roll-up doors from EFAFLEX have a weight compensation system, allowing them to be opened quickly and easily without a hand-operated lever; also in the event of a power failure, a fire, or the occurrence of smoke.