Training.
The high standards we set for our products and our
service require highly trained employees. Through
regular training for our global service network, we
have the right know-how to meet all your concerns
and needs at any time as a premium manufacturer.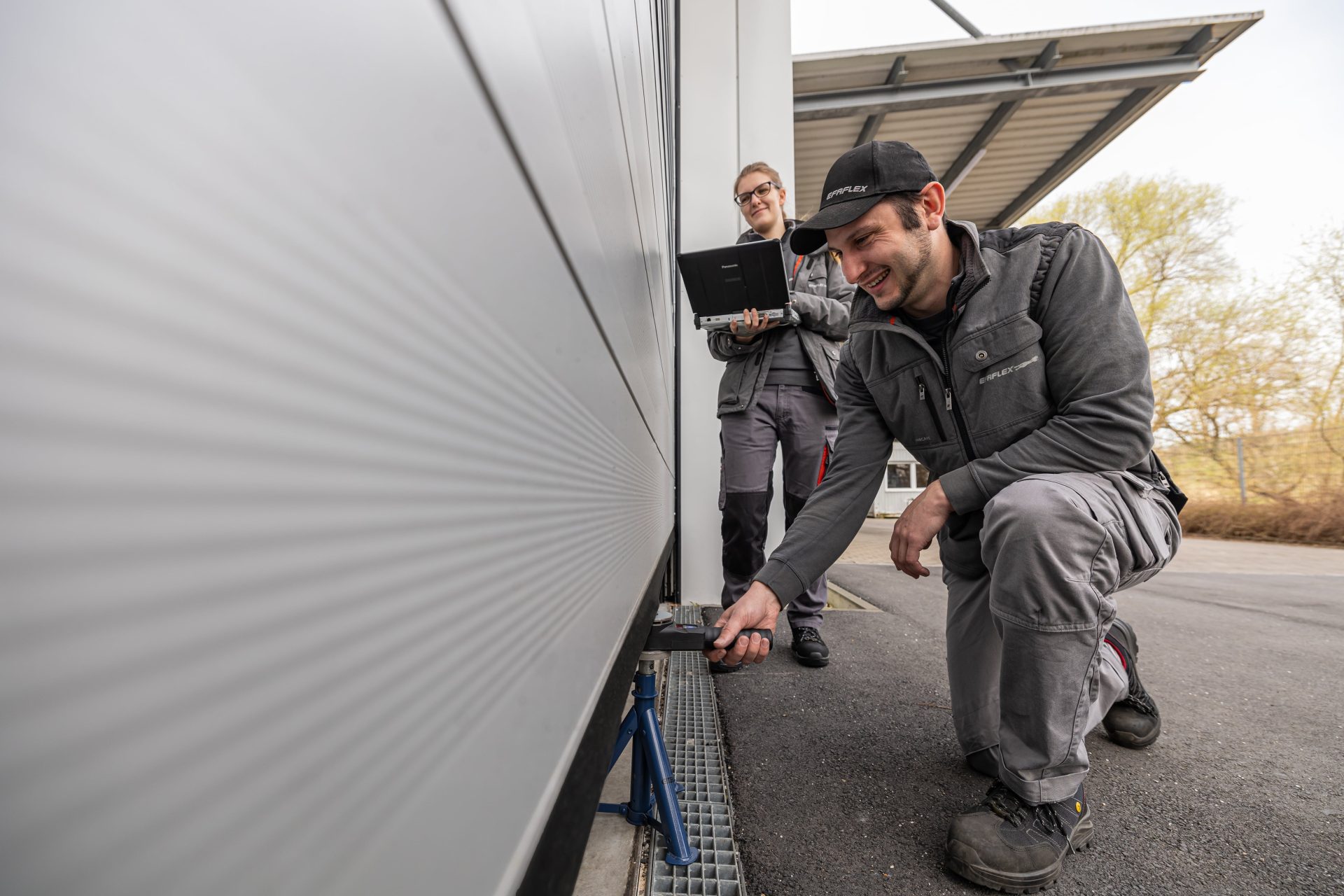 Trained personnel.
The regular training of our global service network means they have the optimum know-how for every situation. With our training centre at our headquarters in Germany and additional training facilities worldwide, we ensure a consistently high level of expertise with the use of our products. More than 1,000 training participants per year provide the basis for our service excellence strategy.
Customer training.
Some business cases require a specialist approach. Therefore, we sometimes provide other cooperation partners outside our actual service network with training on defined door types. In the area of international plant engineering in particular, this can give rise to interesting business models – get in touch with us!