Repair & troubleshooting
The following applies to repairs and in the event of damage: Time is money. That is why we are at your service at all times, 24/7.
Our EFAFLEX service hotline offers you professional support for all your questions "all about doors". Use our email address, info@efaflex.com. Your enquiries will be forwarded to the responsible employee within the shortest possible time.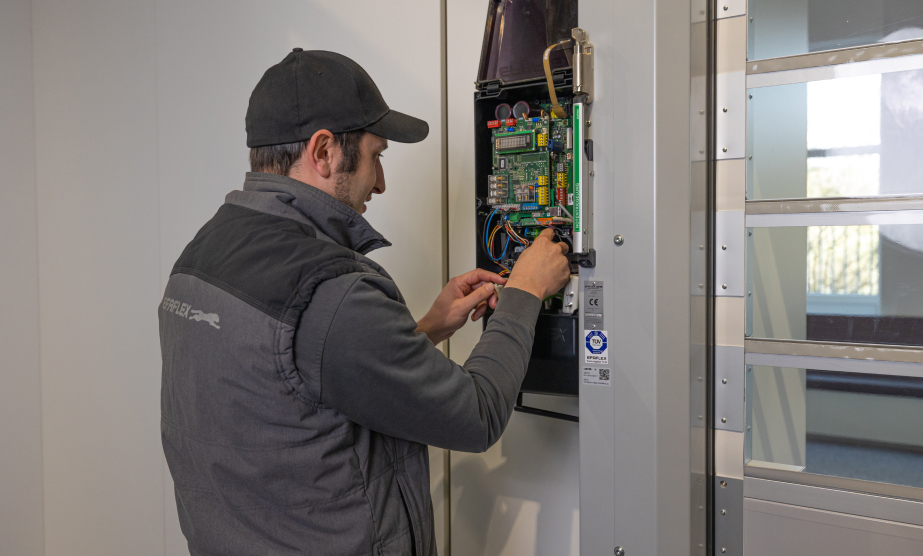 Maximum availability of your door system.
A good repair service means the rapid restoration and immediate availability of your door system. We carry out standard repair work immediately and efficiently. This avoids unnecessary journeys and your usual workflows can be restored as quickly as possible.
Service quality.
Your door systems will be serviced exclusively by our in-house service technicians, who complete regular training. They specialise in all servicing work on high-quality industrial doors. They check the wearing parts and replace mechanical or electrical components that are subject to high stress.
This spares you avoidable downtime and you can be certain of complying with all of the statutory inspection obligations.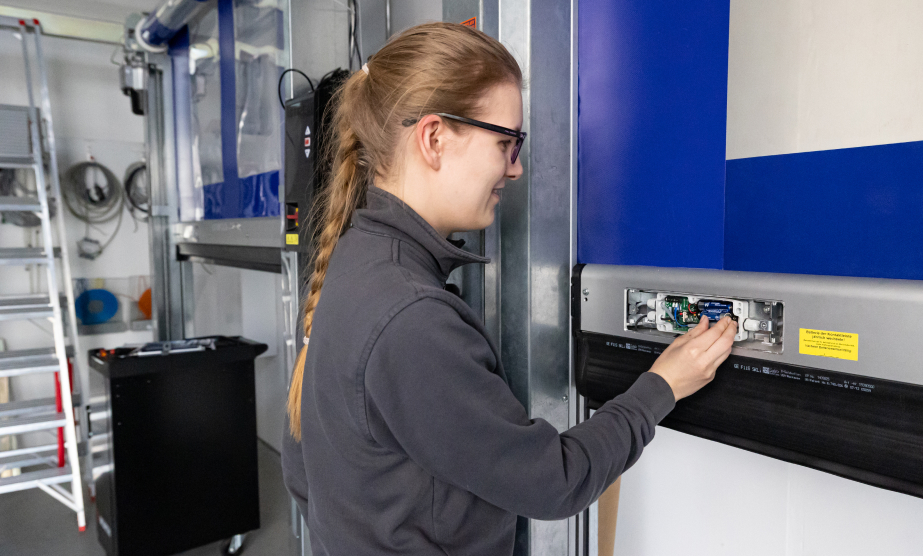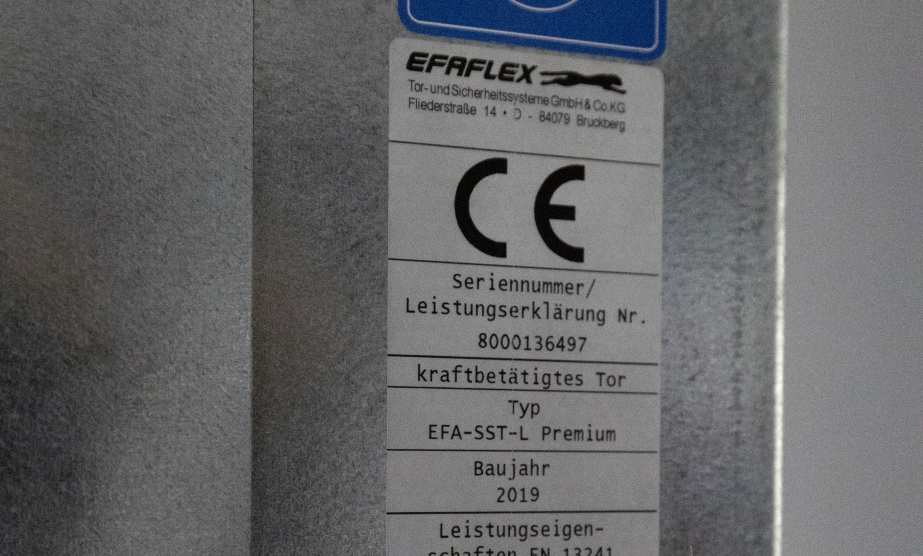 Equipment number.
Our 10-digit serial number guarantees a unique allocation to the product-specific data. This will help us to initiate appropriate solution measures immediately. Please have this serial number at hand at all times.
Quickly to the
right
contact person: