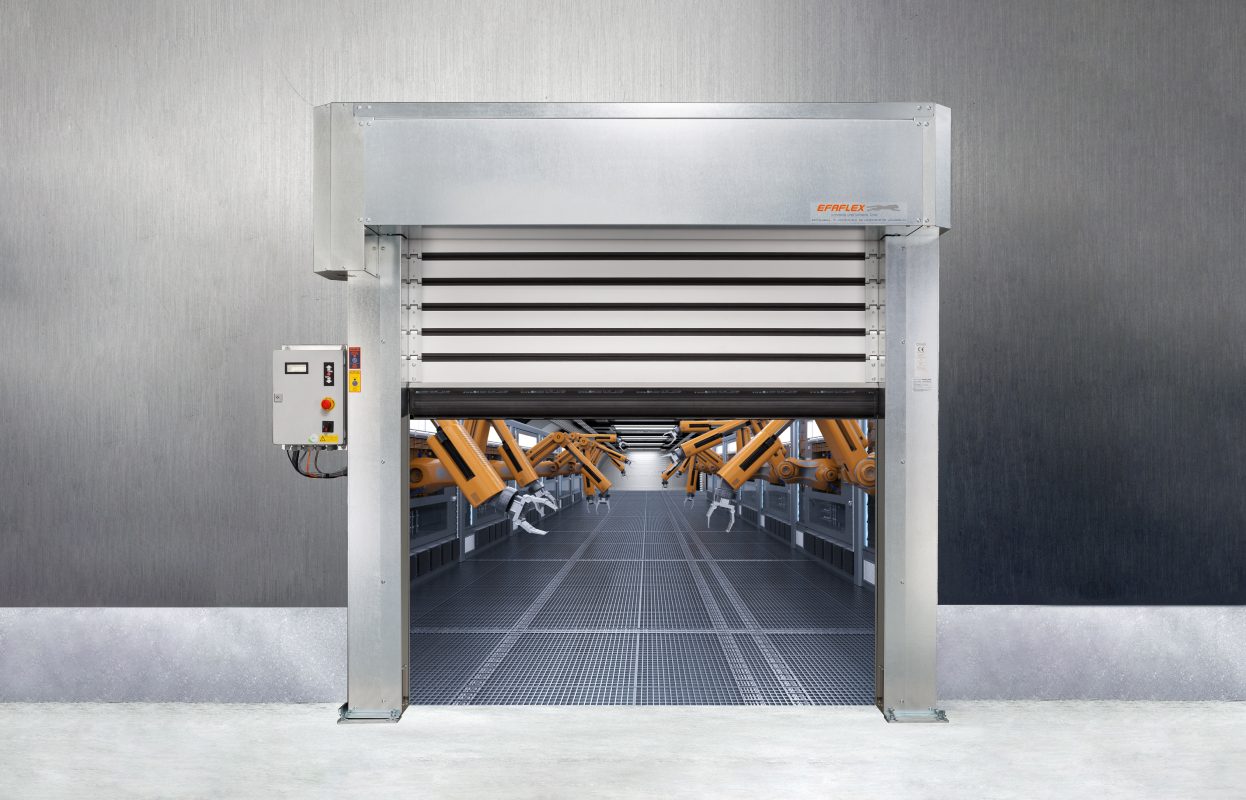 High-speed spiral door EFA-SST® MS.
The machine safety door for industrial applications.
The EFA- SST® MS high-speed spiral door has been specially developed for industrial applications, as stand-alone separating safety guard that fulfils all requirements for a safe and modern machine protection door. We are the only manufacturer of industrial doors to also implement our spiral technology and the flexible hinge chain for optimum performance in our machine safety doors.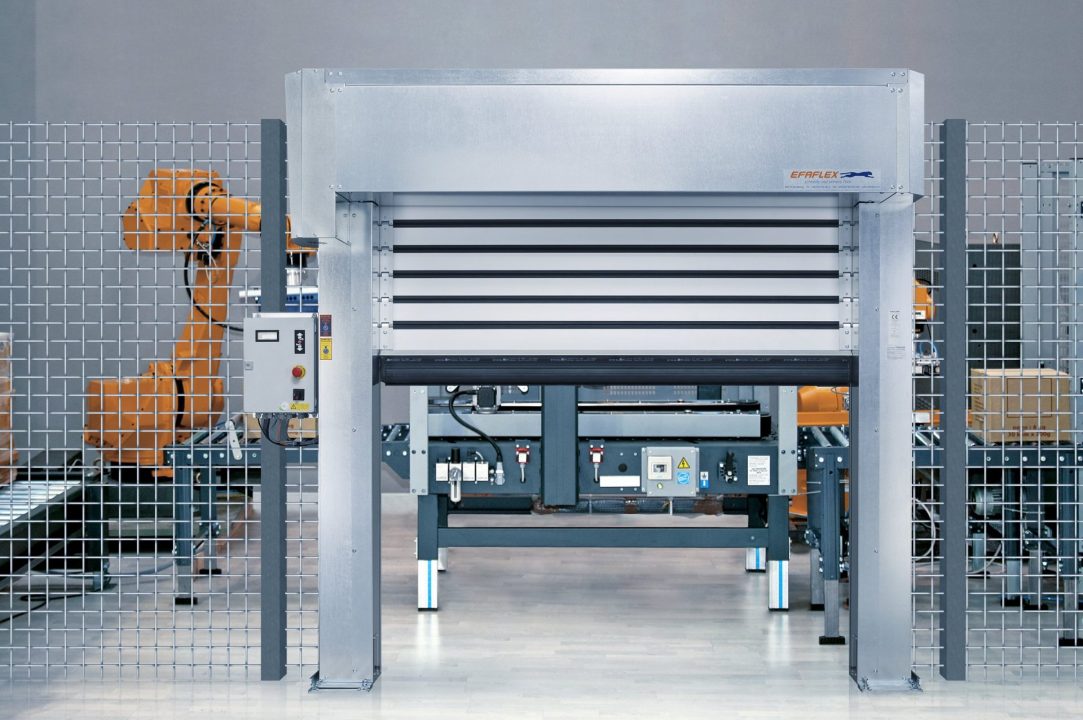 EFA-SST® MS at a glance:
Functional safety performance level »d«
Maximum speed up to 2.7 m / s
Compact extruded aluminium laths
Up to 250,000 cycles per year
Maximum of 7 cycles per minute
Life cycle 12 years
Standard sizes of up to w=3,000 mm, h=3,000 mm
Details
Low-maintenance counterbalance
The counterbalance in the EFA- SST® MS machine safety door is implemented by means of virtually maintenance-free tension spring assemblies with electromechanical function monitoring.
Innovative door control
The control unit which can be used worldwide operates at performance level PL "d" for safety-relevant control circuits and is operated via the higher-level system controls.
Free-standing door assembly
With its self-supporting basic design and the add-on floor supports, you can set up the EFA-SST® MS high-speed spiral door as a free-standing unit. Levelling and compensation of uneven ground is possible by means of screws.
Optional additions
Additionally selectable covers also ensure finger protection for low total heights. Of course, the EFA-SST® MS is also equipped with a transparent cover providing a clear view of the integrated safety limit switch of cat. 4 / Pl "e" according to DIN EN ISO 13849-1.
High-end safety technology
The EFAFLEX EFA-SST® MS machine safety door has a safety contact strip integrated into the main closing edge and an additional light barrier. If the light barrier detects a person or an obstacle within the closing level, the movement of the door leaf is stopped immediately, even before any contact takes place. This increases safety for man and machine. In addition, our Machine Protection doors can be supplemented with the head-safe option. Here, the operator's side is equipped with a safety light grid that prevents the door from closing as soon as an obstacle is detected.
References
Our doors convince our customers – worldwide.
EFAFLEX isn't just a globally recognised brand in the area of high-speed doors. Leading national and international companies from all industries rely on our products.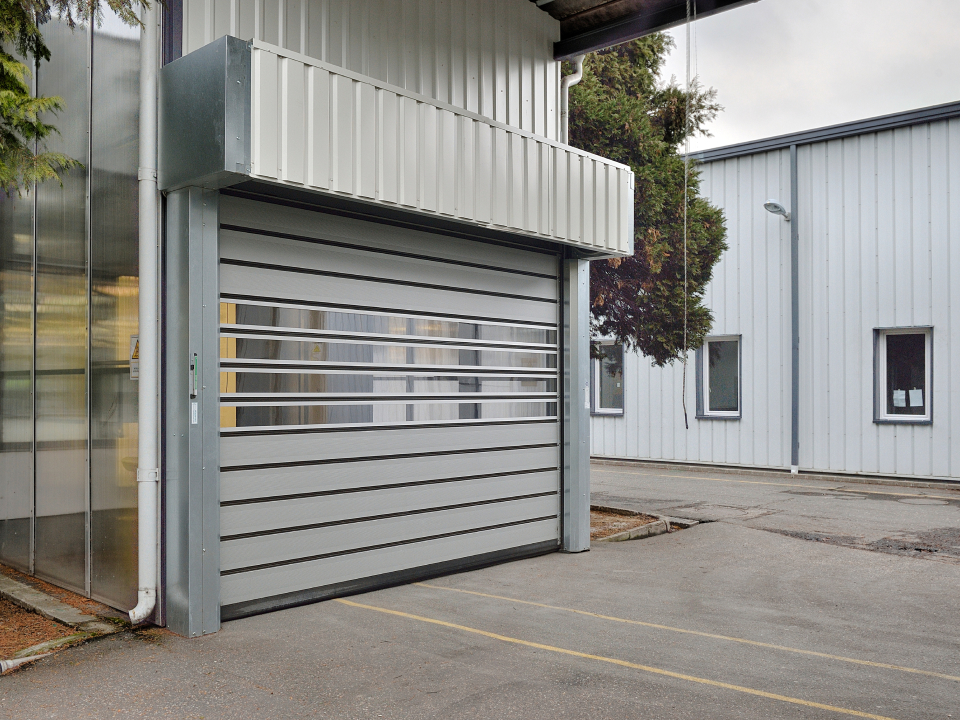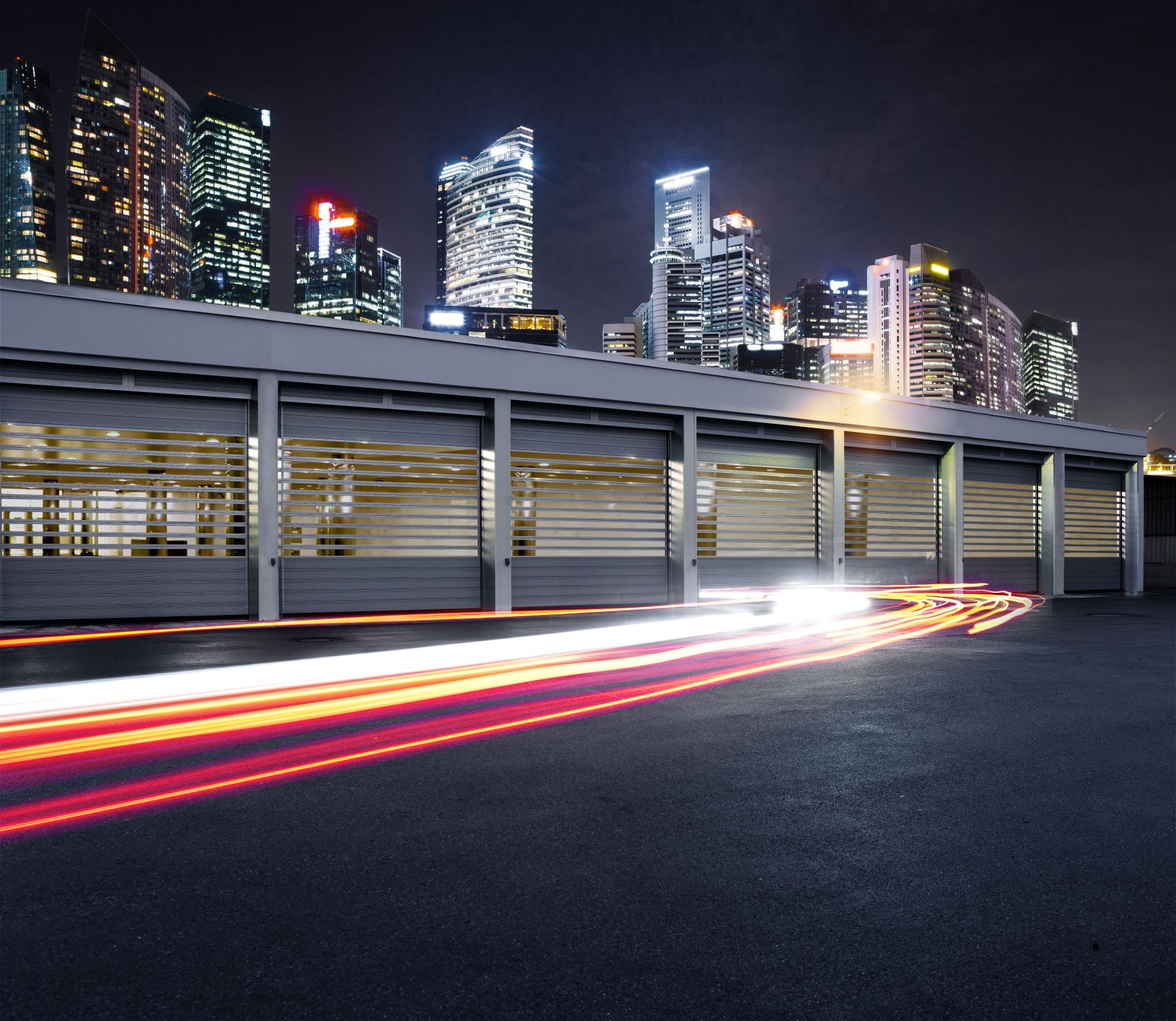 Brochure
Download PDF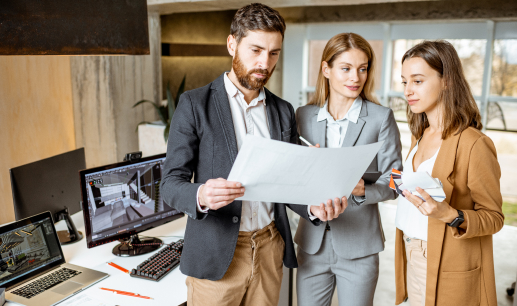 Tender text
Service
We set the benchmark for service.
We put the customer first, which is why, as a premium provider, we believe exceptional service to be a matter of course. Flawlessly-trained service employees and our in-house service technicians with their best-equipped service vehicles provide you with rapid, solutions-oriented and reliable assistance. In this way, we take service to a new level.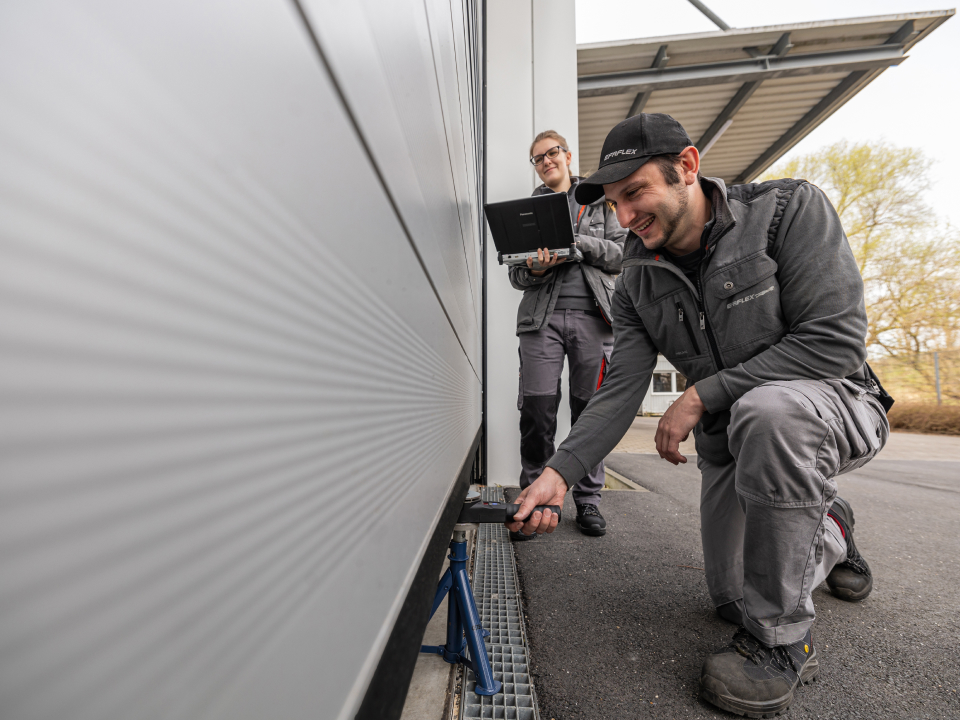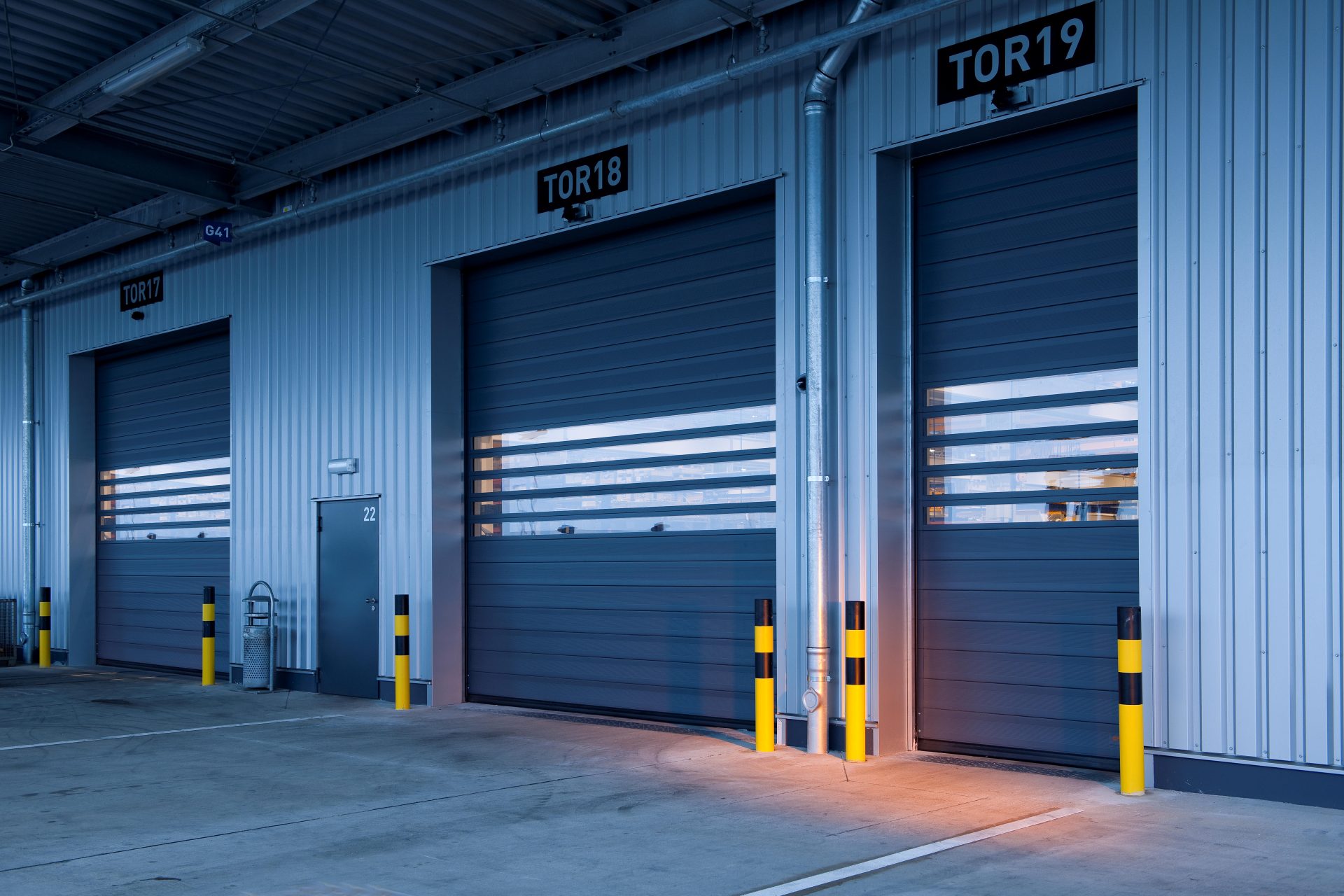 Products
Our premium doors are fast and efficient, safe and reliable. Thanks to our own research & development, we are able to find –and build – the right, perfect solution for every customer requirement.
Learn more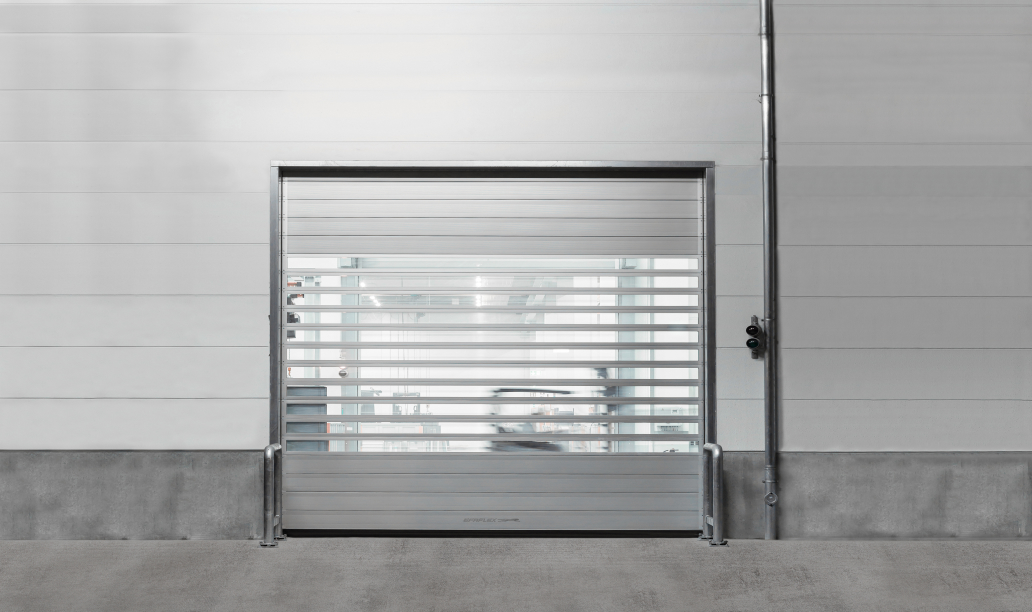 Solutions
We don't make standard products, but develop individual, perfectly fitting solutions for every challenge – for all industries and areas of use, and for our customers worldwide.
Learn more
Products
Faster. Safer. More efficient.