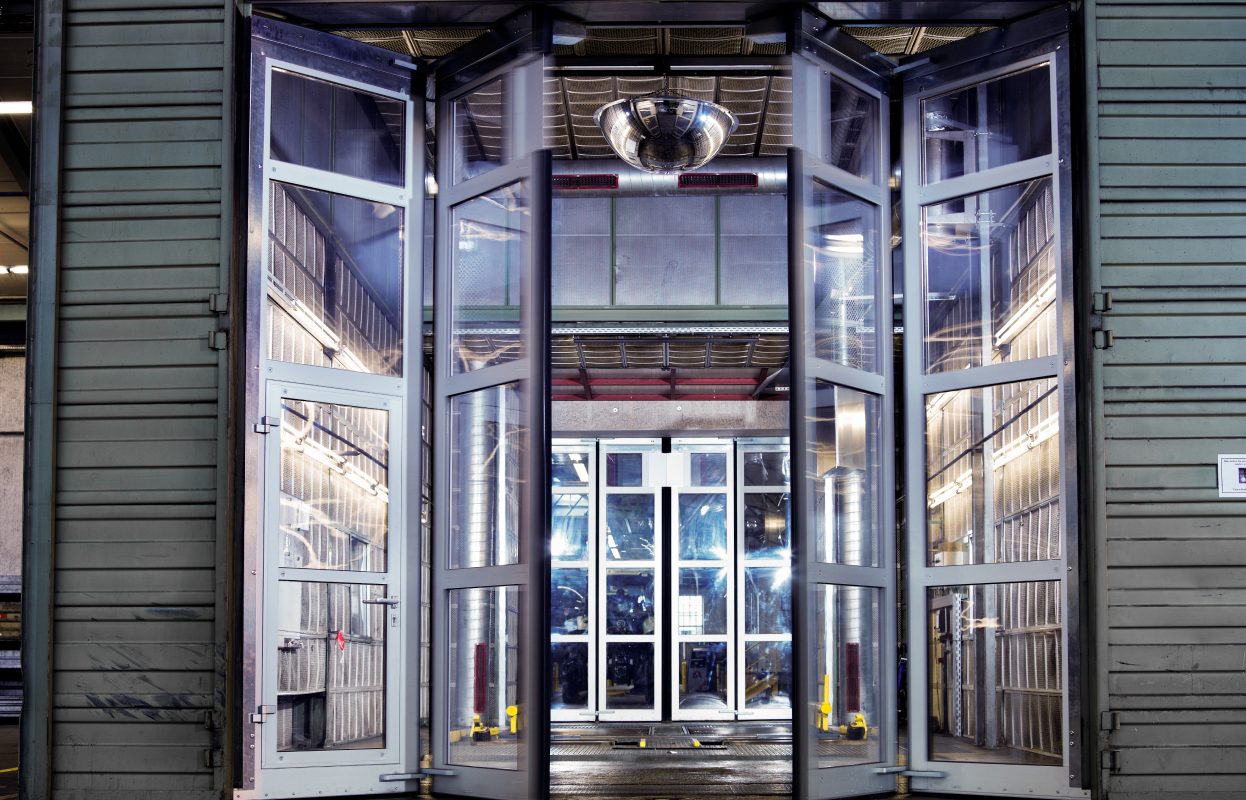 The perfect aesthetics and functionality.
High-speed folding doors.
High-speed folding doors from EFAFLEX, which are primarily installed in the building envelope, are a cornerstone of modern industrial and commercial architecture. Thanks to the exceptional variety in terms of the individual design, the high-speed folding doors from EFAFLEX can be adapted to any facade.
Our folding doors have been in continuous use for more than three decades, and aren't just straightforward to repair and maintain, they are also characterised by their exceptional durability. The door leaves of our high-speed folding doors are made from anodised, corrosion-free aluminium and fitted with single pane acrylic glass, ensuring that sufficient daylight can come into the building.