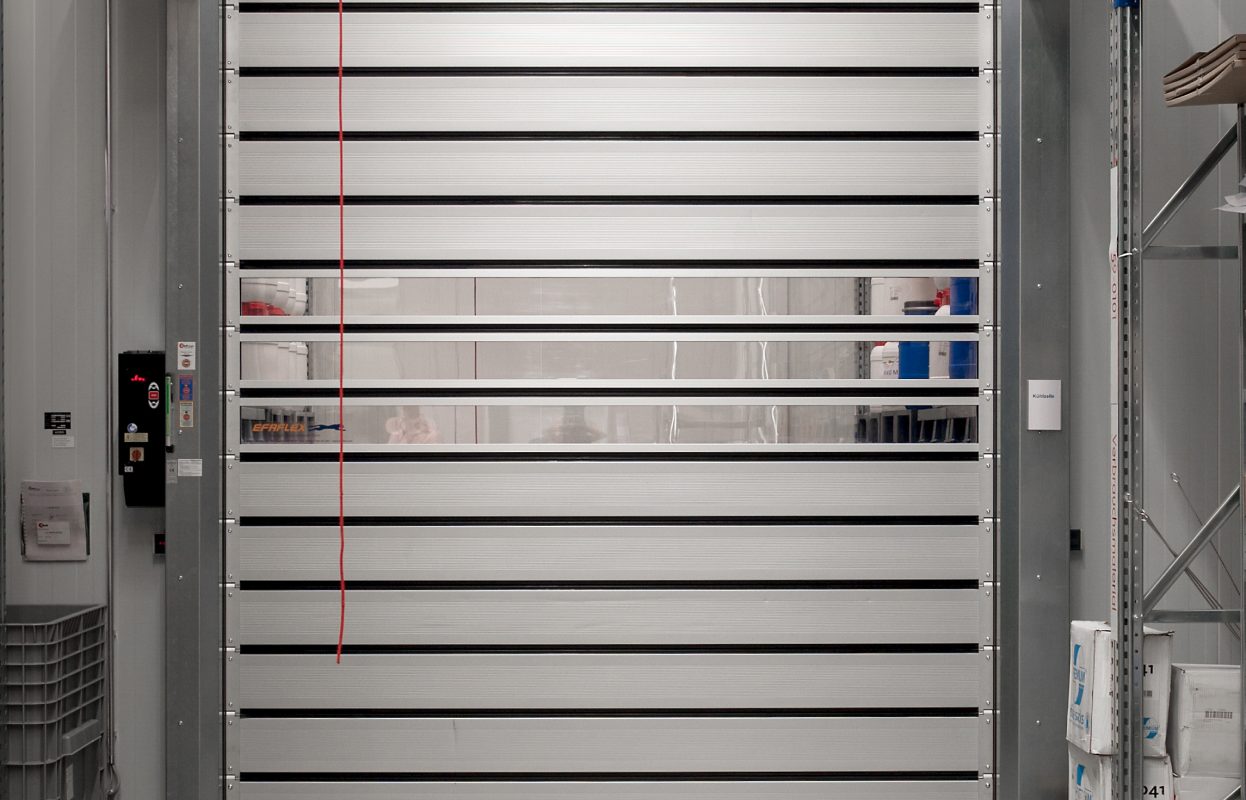 Often imitated – but unrivalled to this day.
High-speed spiral doors.
It was more than 25 years ago that EFAFLEX invented the spiral door, and it has been further developed on a consistent basis as an innovation leader ever since. The EFAFLEX spiral door stands for door leaf guidance to perfection: the door leaf is not wound on a shaft, but kept at a space-saving distance by the spiral-shaped guidance system. Thanks to this mechanical principle, the spiral doors from EFAFLEX operate exceptionally quietly, are almost wear-free and extremely fast.
The spiral door technology from EFAFLEX remains unrivalled to this day and exemplary for worldwide door technology. No other design is able to combine the highest opening speeds, durability and effectiveness so well. Our high-speed spiral doors are also available in a wide range of designs and can be installed where space is limited.