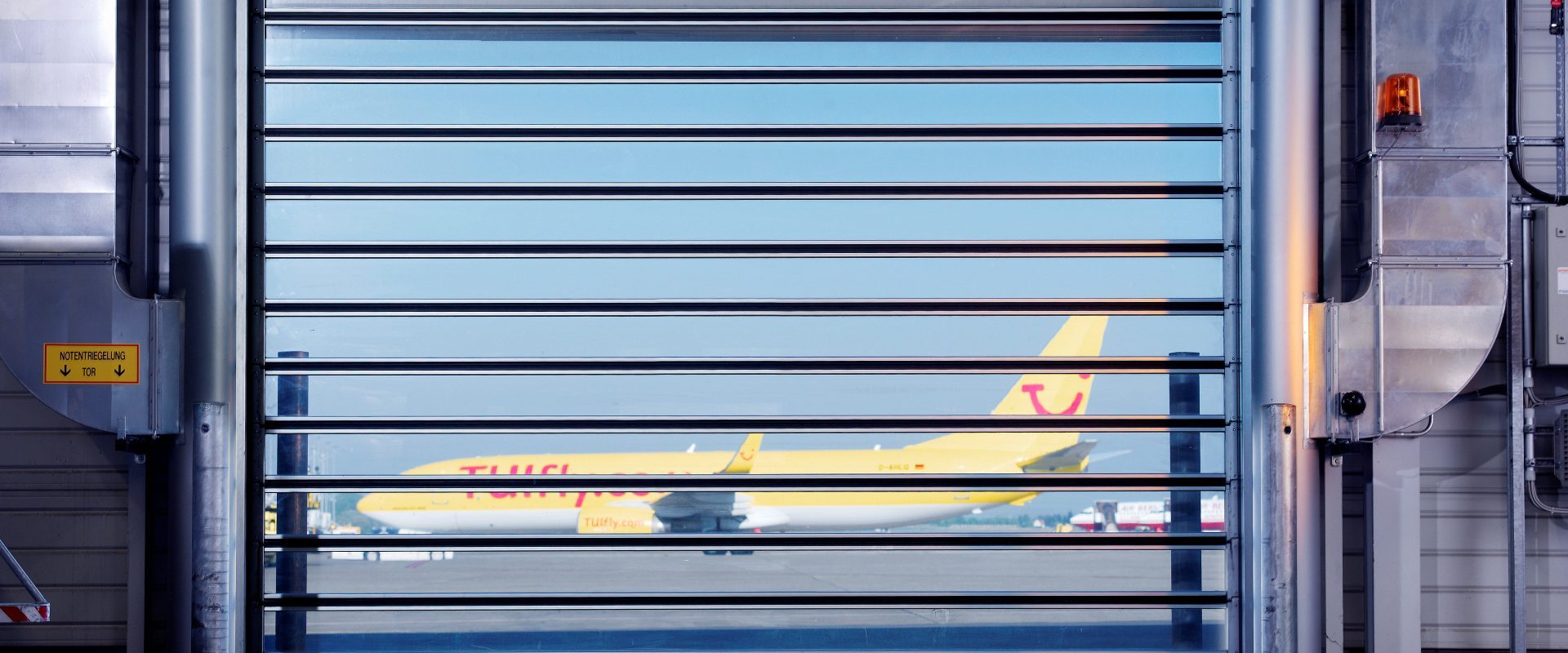 Smooth cargo handling and efficient operations.
Door solutions for the airport industry.
Airport facilities around the world are facing increased usage, and pressure to deliver improved passenger safety. From first arrival, through to take off there are a stream of processes, procedures, and safety checks, each of which need to coordinate to reduce the risk of costly delays. Meticulous planning is vital to avoid queues and back logs.
EFAFLEX have developed a portfolio of high-speed doors that can help across any airport facility. Designed bespoke for areas including baggage handling, catering zones, and emergency services they all can help to reduce energy usage, improve user safety, enhance security, and minimise costly downtime. Designed to insulate against noise, they are robust, reliable, and sufficiently durable to withstand wind loads up to 220 km/h.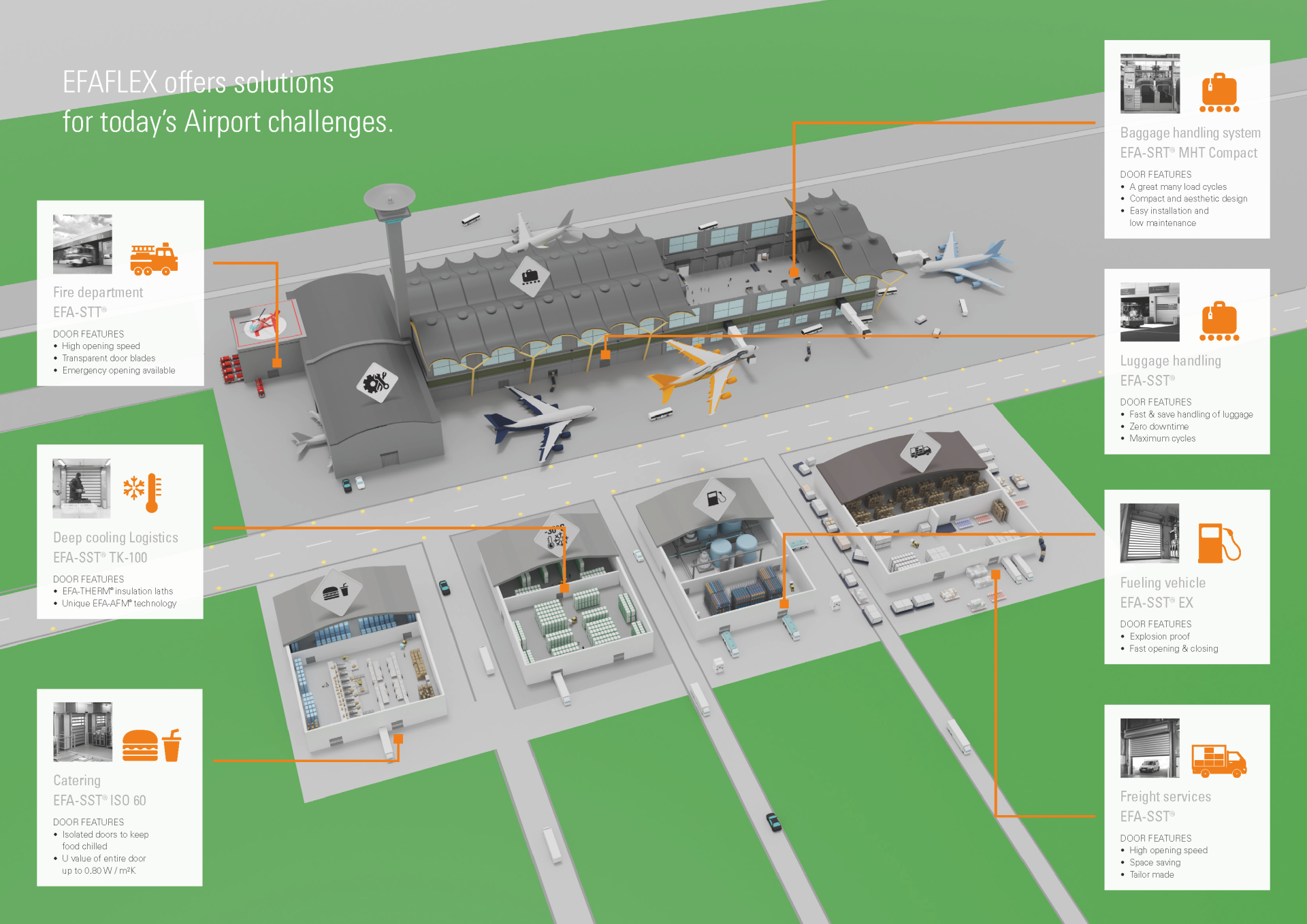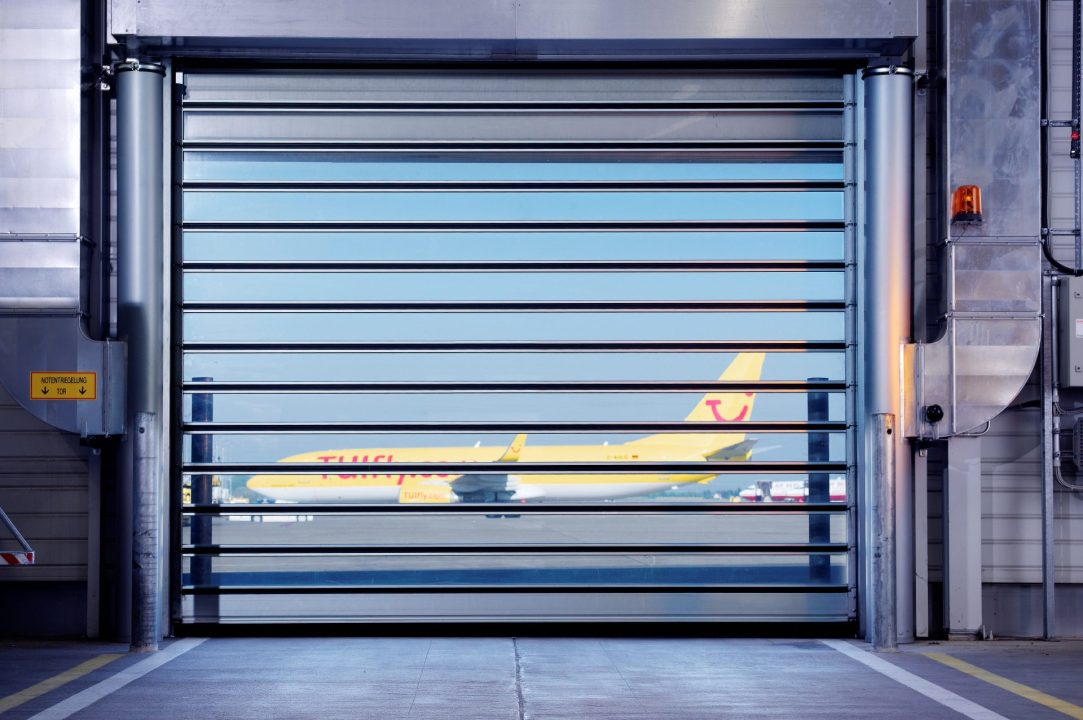 Airport
Industry-specific door solutions for effective airport security and logistics
Opening at speeds up to 3.0 m/s and closing up to 1.0 m/s
Crystal clear laths for increased daylight and improved user safety as an option
Optional thermal insulation door leaf
Extremely fast and quiet operation due to spiral construction
Top safety devices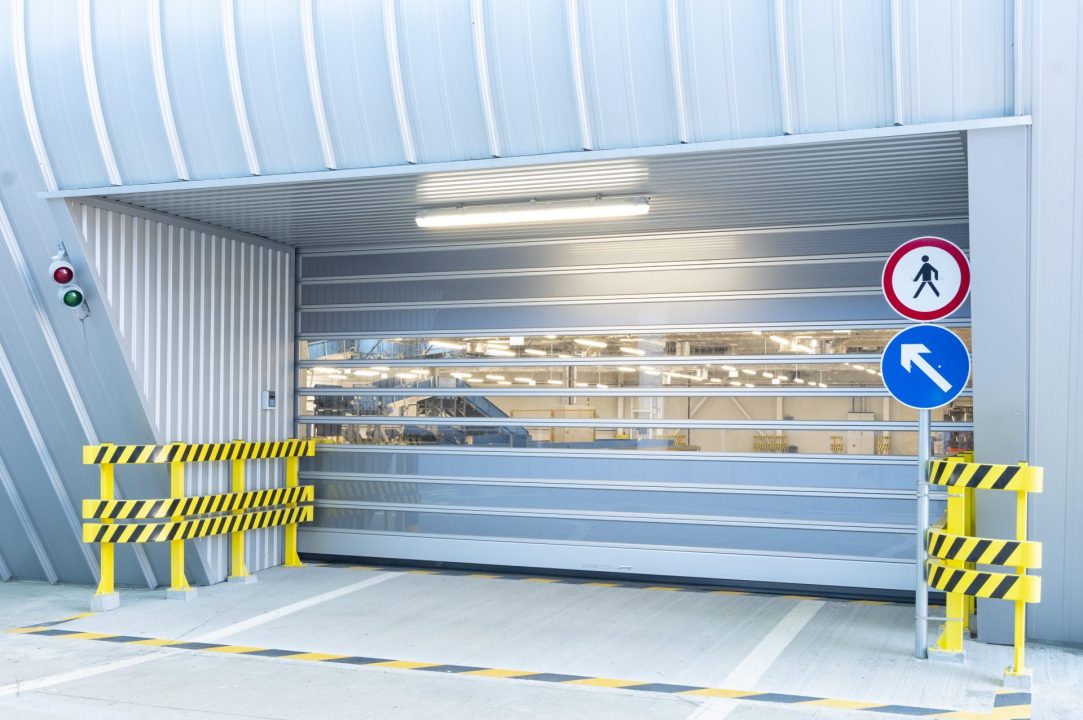 Airport
Industry-specific door solutions for effective airport security and logistics
Opening at speeds up to 3.0 m/s and closing up to 1.0 m/s
Crystal clear laths for increased daylight and improved user safety as an option
Optional thermal insulation door leaf
Extremely fast and quiet operation due to spiral construction
Top safety devices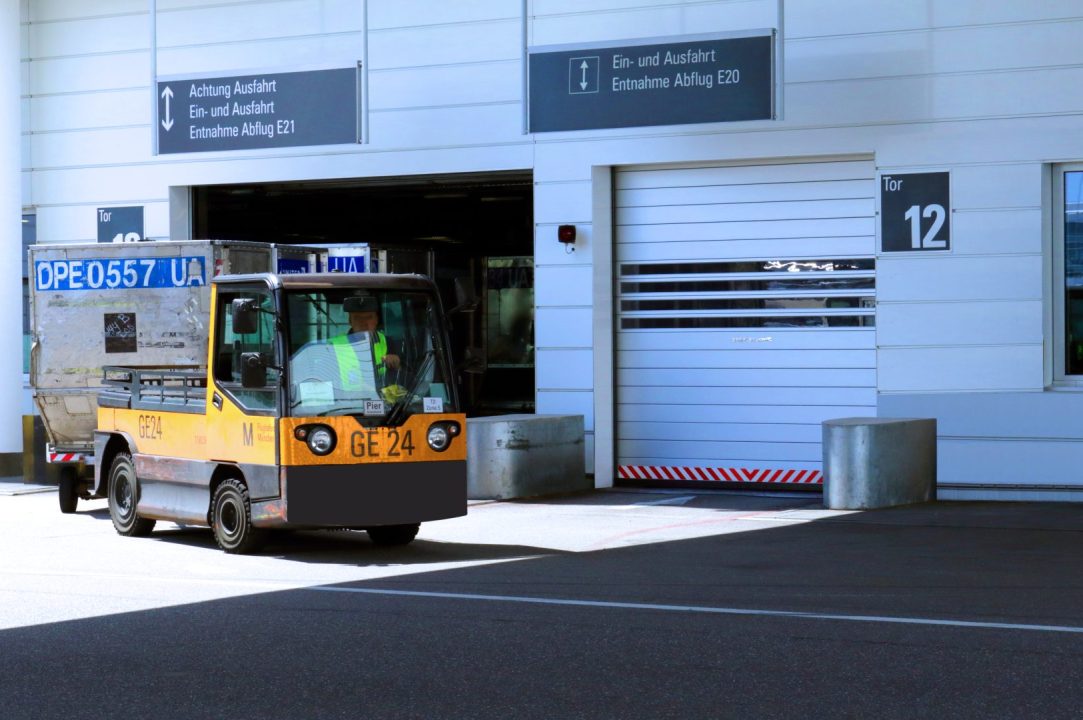 Airport
Industry-specific door solutions for effective airport security and logistics
Opening at speeds up to 3.0 m/s and closing up to 1.0 m/s
Crystal clear laths for increased daylight and improved user safety as an option
Optional thermal insulation door leaf
Extremely fast and quiet operation due to spiral construction
Top safety devices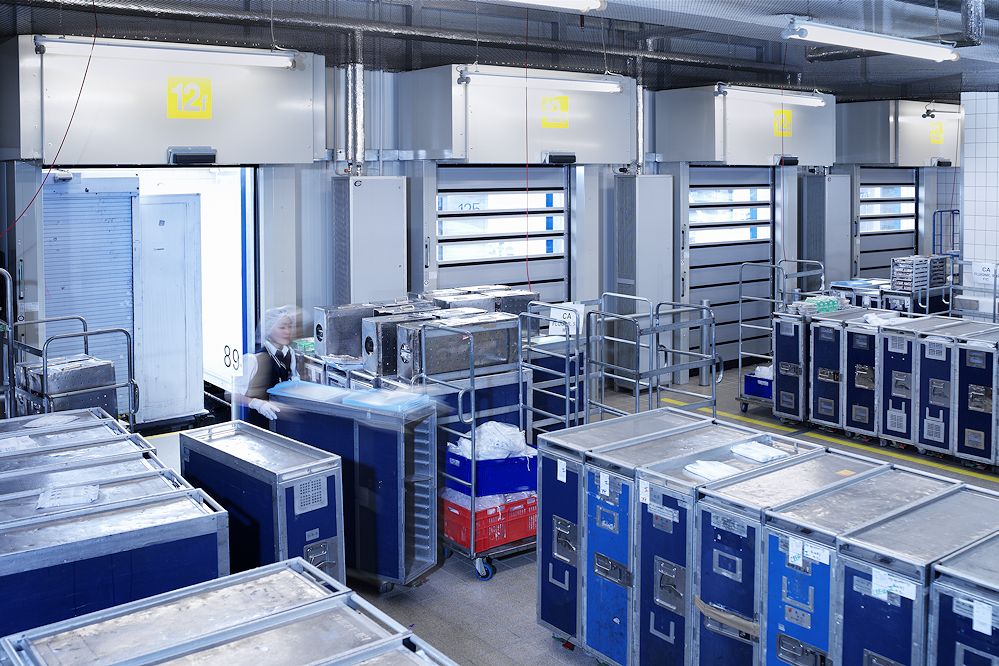 Airport
Industry-specific door solutions for effective airport security and logistics
Opening at speeds up to 3.0 m/s and closing up to 1.0 m/s
Crystal clear laths for increased daylight and improved user safety as an option
Optional thermal insulation door leaf
Extremely fast and quiet operation due to spiral construction
Top safety devices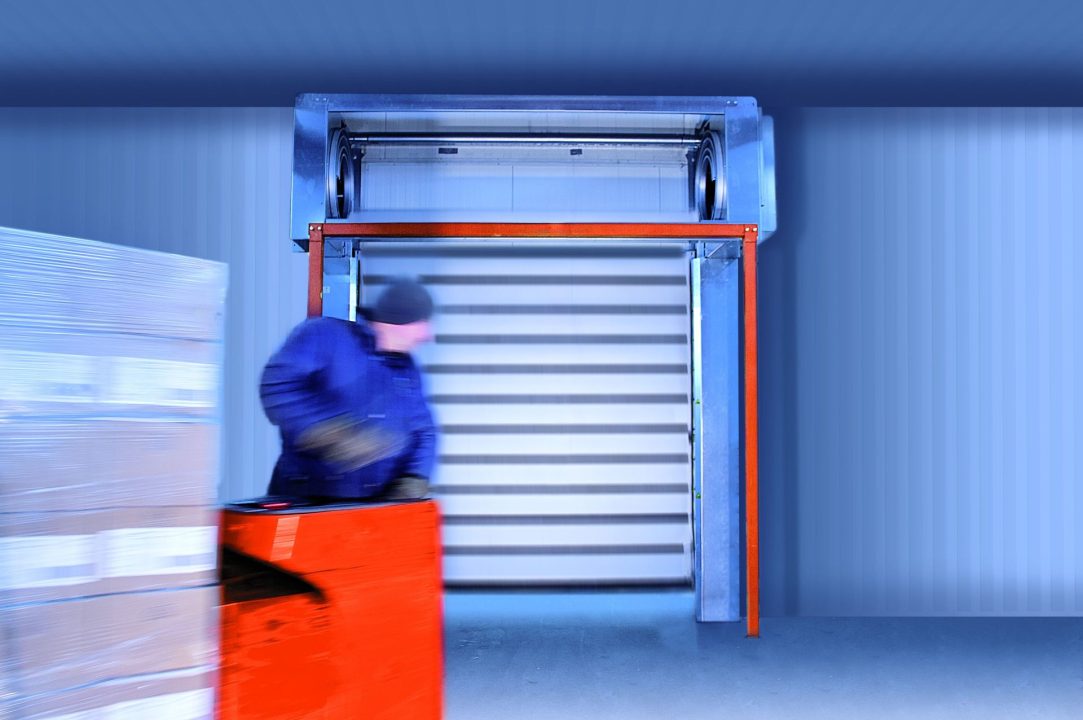 Airport
Industry-specific door solutions for effective airport security and logistics
Opening at speeds up to 3.0 m/s and closing up to 1.0 m/s
Crystal clear laths for increased daylight and improved user safety as an option
Optional thermal insulation door leaf
Extremely fast and quiet operation due to spiral construction
Top safety devices