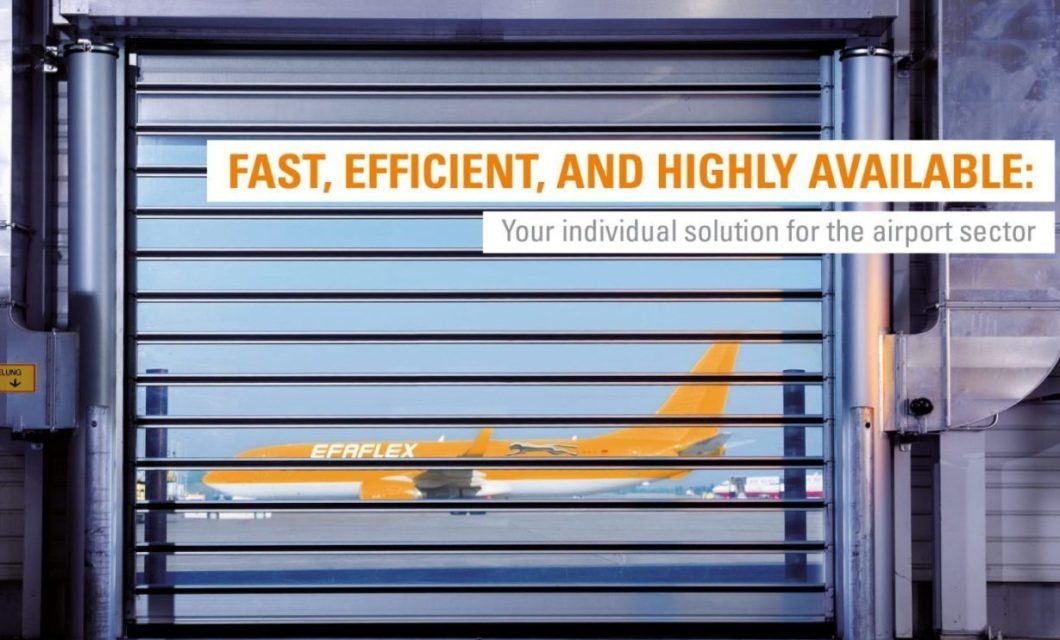 Airport
What are the typical challenges faced by today's airports, and how have EFAFLEX responded to match these niche needs?
Airports – there are more than 40,000 of them around the world, each transporting cargo, or passengers. The USA dominates the most popular top ten positions, with Jackson Atlanta International greeting over 75 million passengers in one year. Airline travel is on the increase, with the largest passenger traffic growth expected in the Middle East and Asia Pacific. Lower budget flights have become increasingly available as airlines vie to fill seats, resulting in passenger numbers soaring in recent years as more and more people take to the skies to speed up travel. With this added traffic comes increased pressure to safeguard against the risk of security threats, and the wider potential impact such as noise pollution and air quality.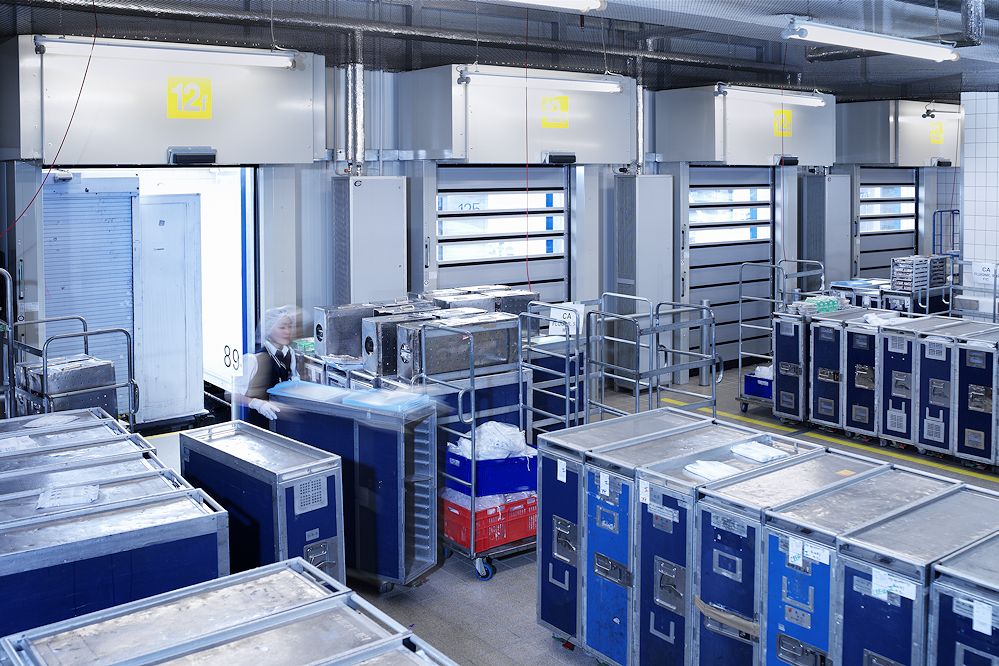 Today's airport challenges
As traveler numbers increase, this has a knock on effect such as concerns for security and safety. The risk of terrorism threats and the recent pandemic means that airports need, more than ever before to ensure their facilities feel safe for their staff and paying customers.
Combine this with consumers becoming increasingly impatient, with additional security checks and the risk of failing technology causing levels of stress to rise.
Factor in labour shortages such as within baggage handling, with fewer people needing to do more.
More passengers equals more baggage which in April 2022 alone resulted in 220,000 being lost, damaged or delayed. Think of the compensation and insurance claims!
Increased numbers of customers mean an increase in meal preparation and additional pressure for the catering facilities.
The list goes on.
Across the airport campus, these new and additional challenges can be grouped into two main types of solution being required; those that enable 'speed' of movement (people, goods, or logistics), and improving the overall 'safety' throughout and around the facility.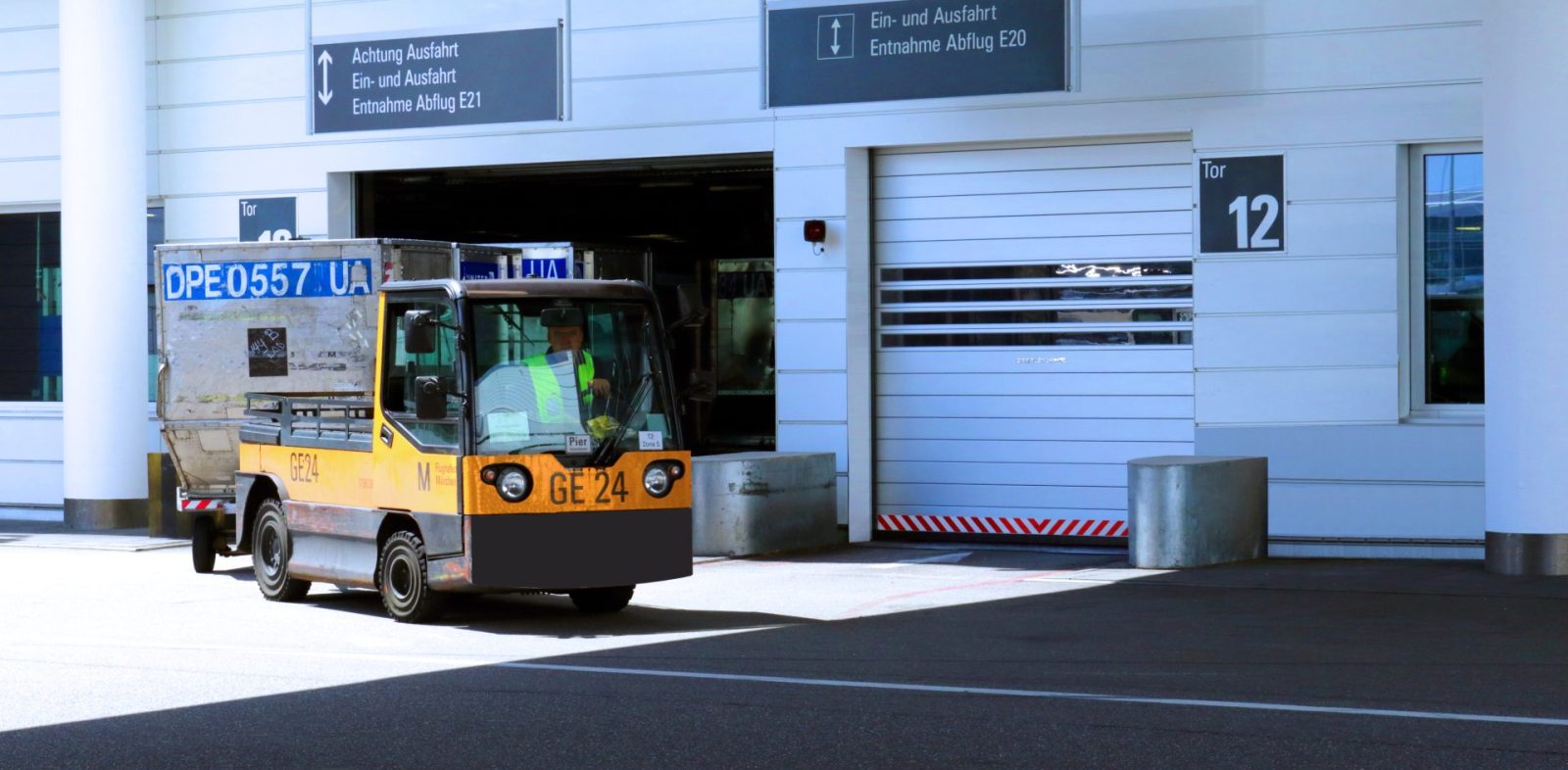 How has EFAFLEX responded to these new challenges to these new challenges
Always looking to evolve, and improve their product offering to their growing customer base, and it's little wonder that EFAFLEX have reacted to these changes; responding to introduce new door solutions, each with their niche features and functions, and all designed to improve speed and safety.
Take the journey from the initial car park, where the PS Series of doors are designed to open swiftly to prevent the risk of unwanted access. Move onto the check-in desks where their roll-up fabric, and spiral doors come in a variety of sizes to help speed up and manoeuvre baggage swiftly and safely to their next destination.
What's new?
New to the range is the EFA-SRT® MHT Compact; a high-speed roll- up door which has an extended service life of around 10 years and designed to speed up busy baggage handling facilities.
Meanwhile the ATEX high-speed door is ideal for areas where potentially explosive substances are used, and classified into EX zones based on the probability of the occurrence of this atmosphere. The ATEX door within the EFAFLEX EX Series is designed and built to guarantee the highest levels of safety for people, products, and facilities.
Another new addition to the portfolio is the Secure door; available in either Resistance Class 3 or 4 (RC 3 or 4) – the first anti-burglary high-speed door which opens of speeds up to 1 metre per second.
Let's not forget to feed our customers from the help of the catering facility and here again you could see the EFAFLEX TK100; an ingenious product which is the first truly single door solution for areas of temperature variants of between plus and minus 30°C to save energy usage.
Alexander Fuchs, EFAFLEX's airport specialist helps to sum up, 'Look at any airport facility and you can visualize how an EFAFLEX high-speed door can improve the speed and safety. From car parks to catering areas, from freight handling to fire departments, we have a door solution to match the niche needs. Our doors are designed to withstand the highest wind load, operate with maximum reliability and capable of performing thousands of cycles every week.'
Who have benefitted from EFAFLEX doors
EFAFLEX high-speed doors can be seen in airports around the world.
At Budapest where several have been installed to speed up and secure logistics within baggage handling, at Vienna where fire fighters must be able to reach every location around the airport within 3 minutes. Iceland to Ireland. Australia to Argentina. Canada to Croatia – they all benefit from the speed, security and safety which the EFAFLEX brand delivers.