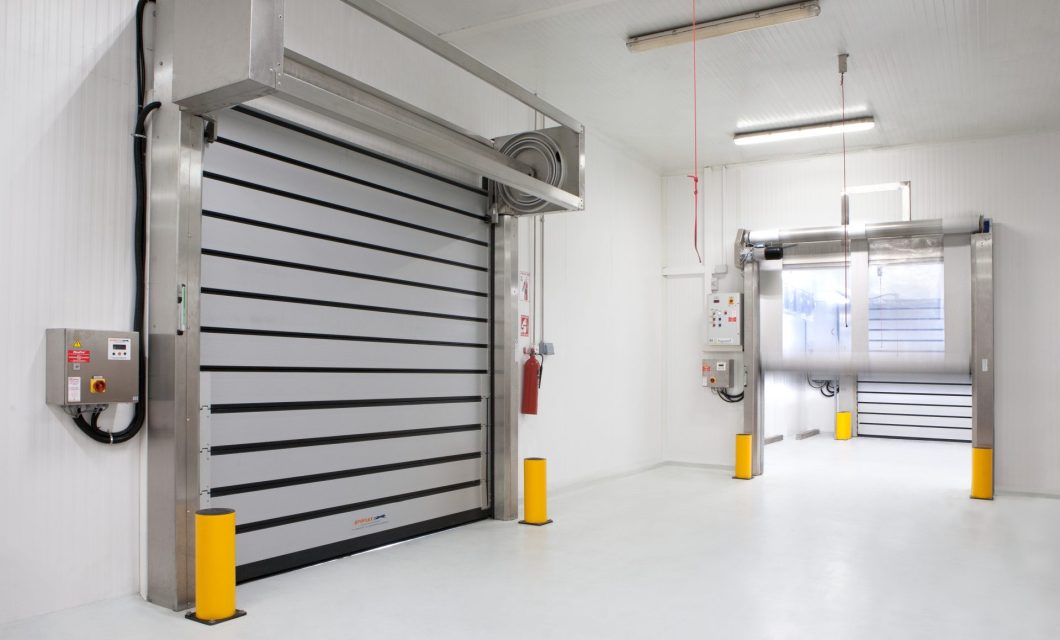 Food industry needs during and after a pandemic
The world food market generated over 8 trillion US dollars in 2020, but what impact did the global pandemic have in the short term, and what trends are likely to remain as we enter into a recovery state? Here we look at the factors influencing consumers and producers alike.

What impact did COVID have on the food industry?
At the beginning of the pandemic, many shoppers entered into panic buying, stockpiling certain goods which led to product shortages. Much of the food industry operates a 'just in time' model, which isn't sufficiently agile to cater for peaks and abnormal purchasing. Agricultural food producers and their wider supply chain will have incurred significant losses during COVID while shoppers switched from food services, restaurants and take-aways forced to close, to buying produce to home cook instead. This added to the intentsity on supermarkets who reacted, rationed certain foods and switched capacity to key products.
The events of 2020 caused a fundamental reset in human behaviour. As we entered into lockdowns, so too did the trend to home cooking with a stocked pantry providing a sense of security. The panemic made consumers more aware of their well being; physical, mental and emotional, with food playing an important role as other priveldges and freedoms were compromised.
What are the trends that may be likely to remain?
Here are some of the trends that you may identify with during the pandemic.
– Increase in home cooking with 'meal-kit' companies such as HelloFresh™ experiencing a boom as consumers switched to the 'hometainment' – the experience of creative dining at home.
– A demand for manufacturers and producers to increasingly use natural ingredients, and a decreased use of artificial colours and flavors.
– An increase in vegetarian, vegan, and plant-based foods to provide meat and dairy free options for consumers. 2020 was the year where people relooked at their diet with over 13 million people in the UK cutting back on their meat consumption.
– The desire for convenient, protein-rich, and healthy food. The pandemic may have seen many of us working from home, but this didn't necessarily increase our spare time and capacity to cook healthily.
– Online shopping – consumers looked for increased convenience during the pandemic with a third of people likely to continue to online shop.
– A focus on hygiene. The pandemic taught us about the importance of cleanliness, and hygiene.
How does EFAFLEX help the food industry?

As manufacturers of high-speed doors, the food and beverage industry is a significant sector, with customers using our products throughout the supply chain from source to fork.
Versatility, functionality, and durability are some of the key reasons why supermarkets and food producers have come to rely on our doors.
We have a range of products that have been specifically designed with the food industry in mind. Products that are fast to operate (opening up to 4 metres per second) to reduce exposure to the elements, minimise the risk of cross contamination, and maintain air quality. Doors that offer exceptional insulation from chill to deep freeze in zones that operate in temperatures of ±30°C.
The range includes doors that open using a spiral mechanism for speed (S Series), curtain fabric roll-up doors (EFA-SRT EC®) that offer the highest hygiene and easy to clean, and our deep freeze thermal door (TK) with its exceptional insulation properties.
Look around any food production facility, whether at the unloading bays, production areas, packing, storage, or dispatch areas, and EFAFLEX have a high-speed door to match these bespoke needs.
Demand driven shifts may have reshaped the global grocery market, but EFAFLEX has the ability and flexibility to adapt to these changes and support the food industry in their quest to provide food to consumers and supermarkets alike.
Who are EFAFLEX and what do they manufacture?
EFAFLEX are global leaders in the design and manufacture of high-speed industrial doors. With a head office in Germany, they have a network of sales and distribution centres that enables them to supply products in over 53 countries including India. Each of their products have been design engineered to improve user safety, speed up logistical processes, whilst minimizing energy costs by as much as 50%.
What should I do if I am interested?
Simply click the website link here, to visit the Food Industry sector on our website where you can view our industry specific products.
Visit our website.