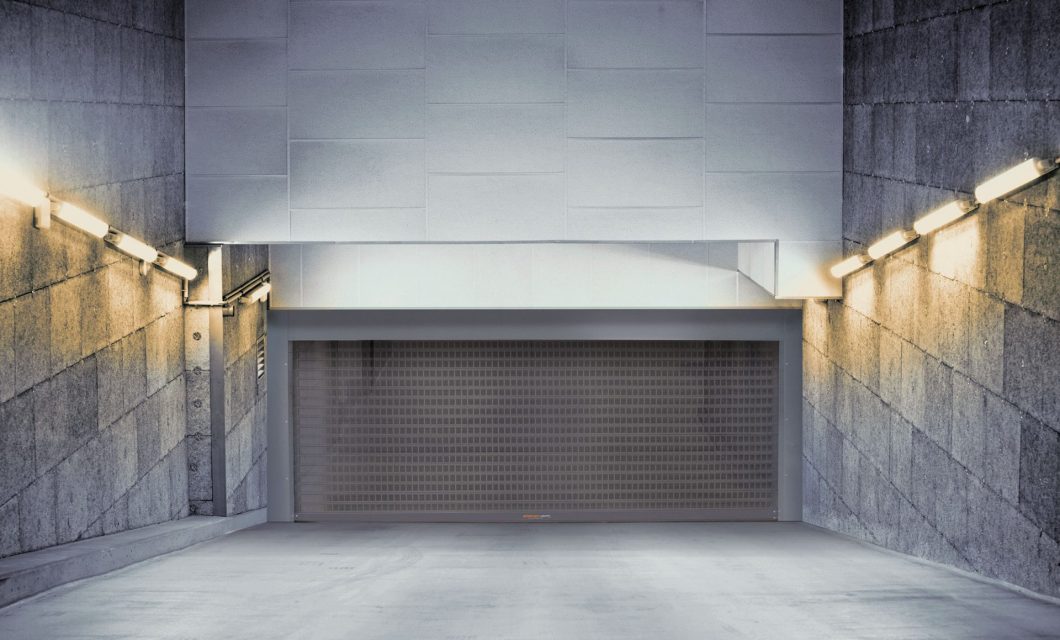 Easy parking in the far east: parking system doors
Parking garages, parking lots, park-and-ride, city parking, central transport hubs: As varied as parking systems are today, the requirements for their security are complex. Protection against burglary and vandalism, separation of public and private space and maximum efficient use of space resources – all these components are becoming increasingly relevant. As a reliable solution for entrances and exits, EFAFLEX offers parking system doors that can be used safely and quickly and in various spaces. EFAFLEX has just won the strict tender, review, and approval process for the "FUN²" project in the Chinese provincial capital of Harbin. In China's northernmost province, the specialists have now installed twelve parking system doors for the new Harbin FUN2 shopping mall.
Parking: High security challenges
In view of the high volume of individual traffic in urban areas, quite a few cities rely on parking garages, parking lots, park-and-ride areas, city parking options or central transport hubs. This creates sensible accommodation options for the vehicles – but it also brings with it other important tasks: In recent years, protagonists in this business area have faced increasingly complex security requirements, for example in the form of complex protective measures against burglary and vandalism, in the form of necessary separation of public and private space as well as the efficient use of available space.
For example, escape routes must be designed and installed, while at the same time preventing unwanted access. This is the only way to prevent unauthorized entry and damage to third-party property. However, these security aspects are often neglected in planning or considered too late. Subsequent security gaps with regard to property and personal values are essential criteria for the acceptance of the parking areas and thus for the entire project.
In this context, the entrances and exits pose a particular security risk: often unsupervised, they give unauthorized persons the opportunity to gain access to the park infrastructure unnoticed. The dimensions of such entrances and exits represent a further challenge: Mostly necessary, larger than average openings are usually difficult to implement architecturally, especially in tight spaces.
Solutions for complex requirements in the parking sector
Because EFAFLEX has been operating in this area for a long time, the company's specialists are aware of these tricky requirements. For this reason, they build high-speed doors that offer security, speed and application options adapted to the different parking conditions. The operator of the Harbin FUN² Shopping Mall in China is now also relying on this expertise. EFAFLEX was able to convince it of its expertise in its strict tendering, checking and approval process and recently installed a total of twelve parking system doors on site.
The special parking system solutions particularly address the extensive requirements in terms of security: Among other things, some EFAFLEX models with integrated, effective burglary protection have also been integrated into the escape route concept for fire and catastrophes in the shopping mall.
In this special installation situation, the high-speed spiral doors (EFA-SST®) guarantee both safety and comfort when passing through the entrances and exits of the underground car park. The high-quality internals open at a speed of up to two meters per second and close at up to one meter per second – immediately after the vehicle has passed. The building doors prevent unwanted access and unauthorized vehicles are prevented from entering the building.
EFAFLEX also solved the special difficulty of an above-average opening width for entrances and exits with the installed door variant. The maintenance costs also remain sustainably low: up to 250,000 load changes are possible per service interval. Thanks to the locking mechanisms, pollution in the parking garages is also reduced to a minimum. The operator benefits from this in the form of lower personnel costs since the parking spaces need to be cleaned less frequently.